We caught up with our Red Rescue Lead Designer, Lewis Durant (pictured on the right in the image above), to talk through the testing and development of our Rescue Boards to explain just how unique our Inflatable Surf Rescue Boards are and how we got to where we are today.
Lewis was a professional lifeguard for six seasons in the UK and in Eastern Australia. He has been a Red Paddle Co designer for the last 7 years and is now based on the Portuguese coast in the Sagres region, where he continues to push the boundaries of innovation with Inflatable board technology. Living in Portugal means Lewis is perfectly placed to test our latest Rescue boards in all types of surf conditions, especially the punchy beach breaks for which Portugal is renowned.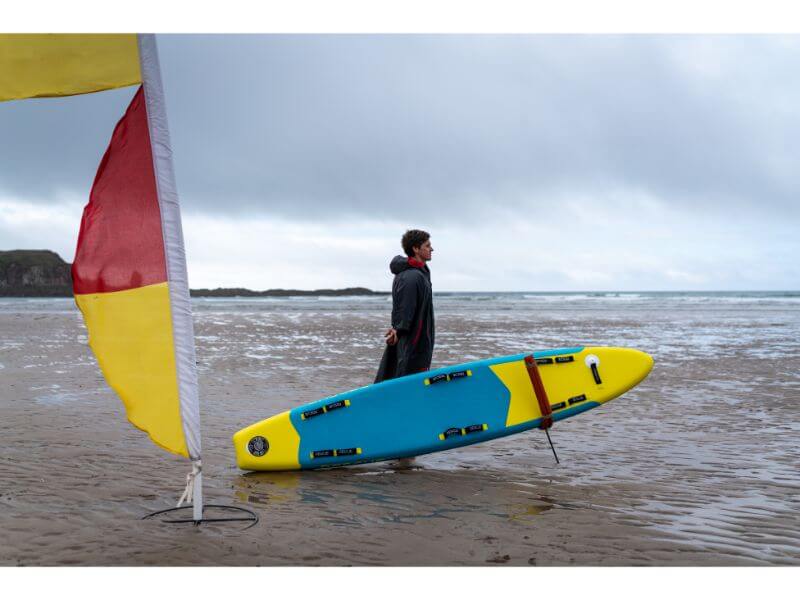 Hey Lewis, good to catch up, can you remind us of the initial development process you went through with the RNLI when we first started our Rescue division back in 2018?
"It was great to work with the RNLI International Outreach team, who were incredibly thorough and have a great knowledge base. They were looking to solve an age old problem of how they could provide training and resources to lifesavers in remote areas where conventional kit isn't viable. As a result, I had the privilege of working extensively with their international outreach team manager, Stu Thompson. We worked for two years to design and develop the final concept. During this time, we collaborated with many of their Lifeguard Teams to test our initial 10.4 Prone Sprint and tweak the board.
Being part of Red Paddle Co and having complete design control, in our own private production facility was key to provide complete flexibility to really refine the design. Once I felt confident that the board was ready, the RNLI took the board through their FMECA and HAZOP Design & Assurance risk assessment tool – the board passed through this process and was approved for operational use. We then took the board into production and began supplying lifesaving groups in the UK and around the world".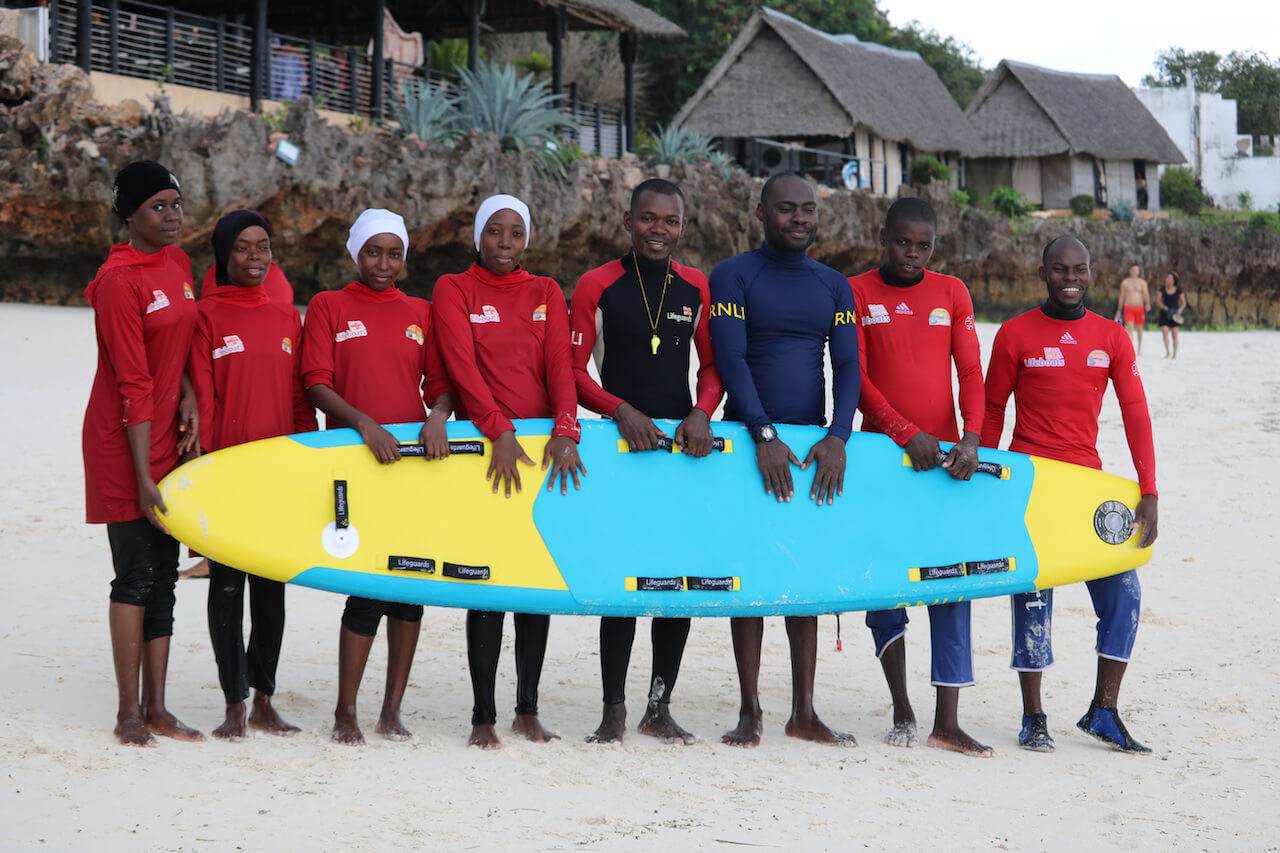 Great, thanks Lewis, how did we then come to expand the range and develop our 10.6 Prone Rescue?
"During the following two seasons, our team gathered extensive feedback from our ever-expanding worldwide customer base. Surf Lifesaving New Zealand also tested the boards throughout all levels of their lifesaving programmes during their 2020/21 season, to help us develop its functionality during casualty recovery and performance on reef breaks and heavier surf spots.
The Red Rescue project was born as a result of making lifesaving more accessible and safer. When collating the feedback, it was clear that the addition of a wider and longer board with more volume to enable heavier lifesavers (or multiple lifeguards) to utilise the board would allow for even more comprehensive cover during events or operational use.  We also identified areas where we could make small tweaks to improve the performance, comfort and look of the boards across both models, which is the same approach of continuous improvement we take with Red Paddle Co.
I'm 75kg, as this board is designed for heavier riders it was essential that we worked with professional lifeguards that fit the user group to ensure we dialled in on the perfect outline and dimensions. We tested the new shape against the 10'4 Sprint in partnership with numerous Surf Lifesaving Clubs who had experience using the 10'4 across a variety of conditions and users. It was difficult to pinpoint the exact dimensions as both boards have to perform, no matter who jumps on them – so far feedback has been awesome."
(see our post here which discusses the differences between the two boards in the range and helps you decide which one is right for your needs).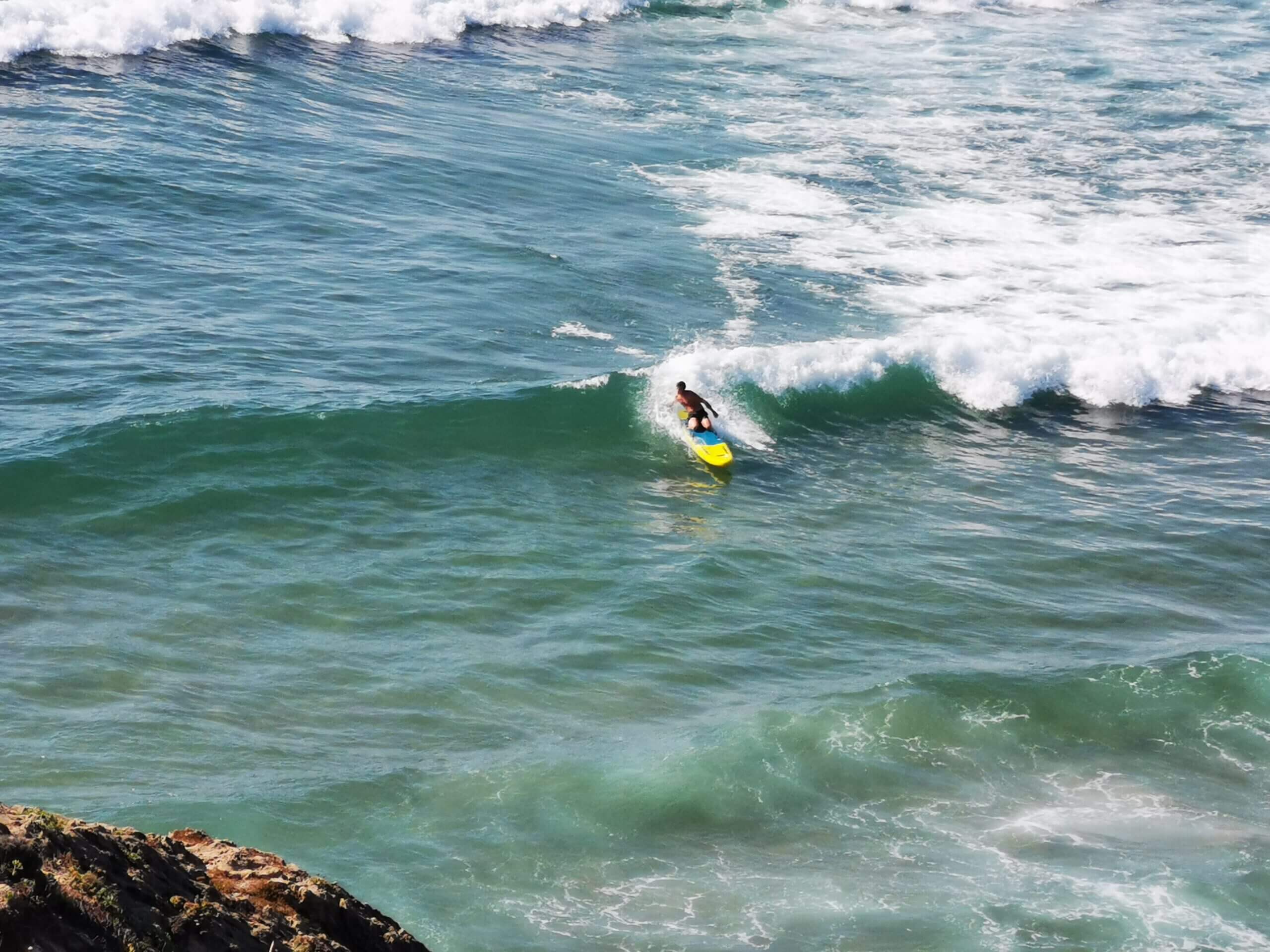 Lewis testing a prototype 10.6 Prone Rescue in Sagres, Portugal
Awesome. So what's next for you and for Red Rescue? 
"Just the same as any other branch of Red, we love to keep on innovating and pushing the envelope of what we can do with our industry leading inflatable technology. Inflatables are pretty new to the Rescue world right now, but there are a lot of benefits in their applications. Watch this space to see the range grow.
The great thing about our design team and production process is the autonomy we have. Using our own private production facility, we are able to tweak and improve anything we feel we need to, so whilst we grow our range, we will continue to learn from our feedback and own testing – we will never stop looking to make improvements to the full range, to make sure Lifesavers using our kit are in the best hands possible."