Inflatable Rescue Boards
Durable and cost-effective lifesaving equipment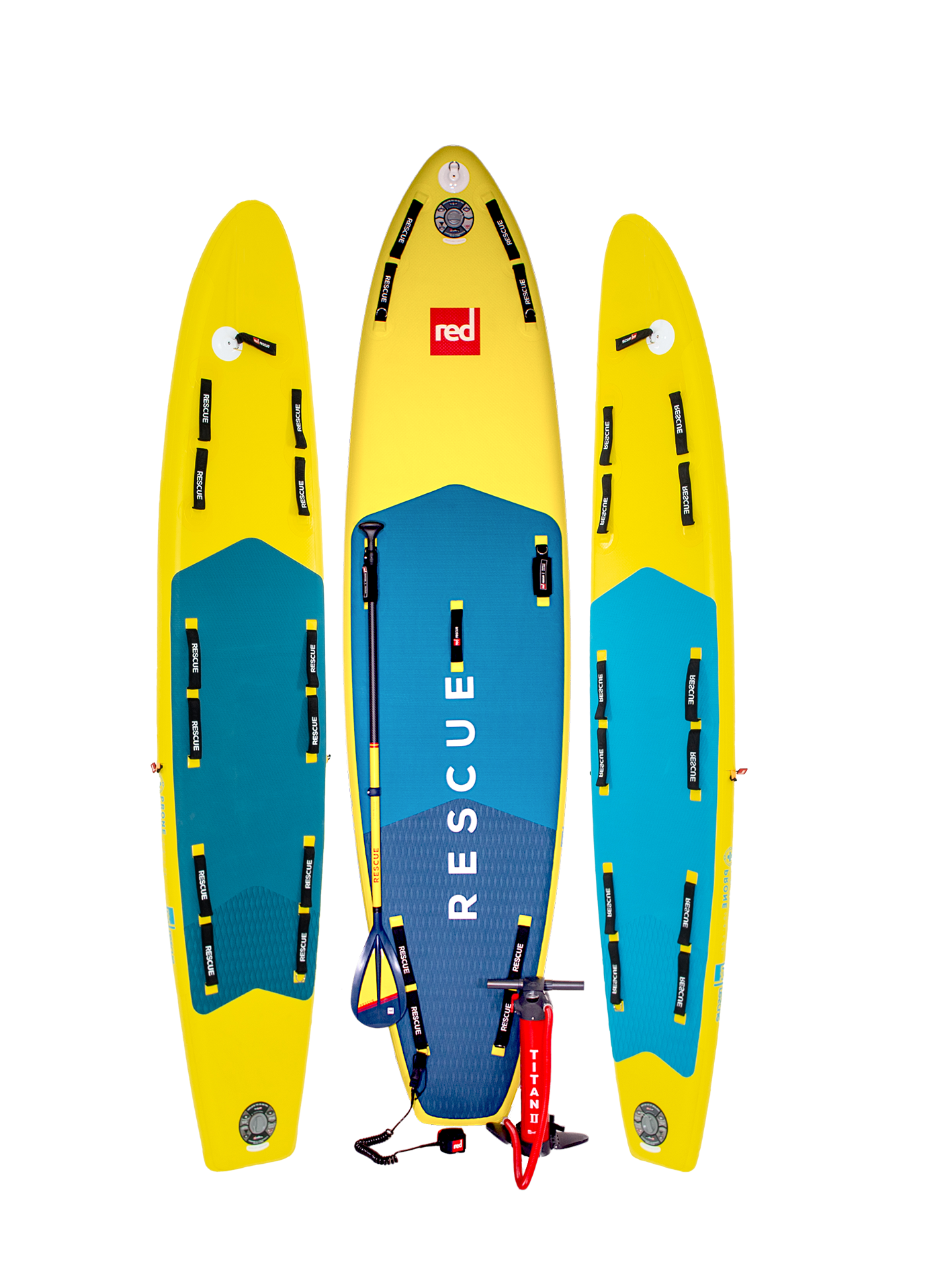 The perfect balance between high-end lifesaving performance and practical usability.
Our Inflatable Rescue Boards give the perfect balance between high-end lifesaving performance and practical usability. It is a highly durable and cost-effective piece of Lifesaving Equipment and are a fantastic substitute for a traditional hard board: whether for Training or Lifesaving purposes, in a surf or flat-water environment.
Just like your Lifesavers, our boards always Performs Under Pressure.
Next working day UK delivery (except weekends) from our HQ in Devon. We can also ship internationally and have a network of worldwide distributors available. We can invoice in GDP, USD or EUR. Boards are sold as a package, with the Bag and Pump, but can also be sold on their own.
Get in touch through our Contact Page to find out about our pricing structure for larger orders and to set up an account.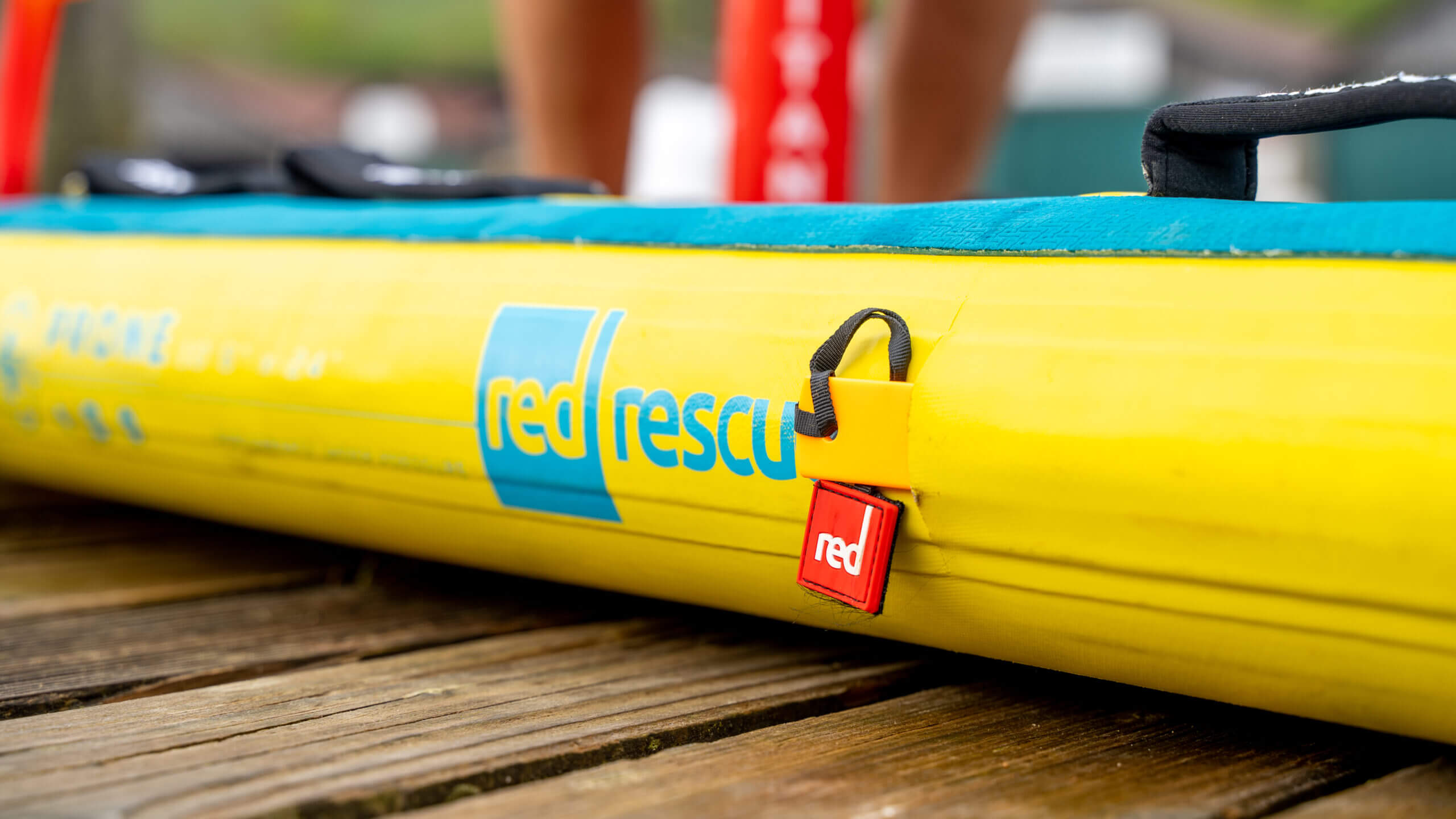 Super Tough Construction
Packed full of incredible features and patented innovations the Red Rescue Prone Range is built to endure the harshest of environments.
We use our industry leading technology MSL Tough™*: a high definition drop-stitch which is exclusive to Red and delivers a long-lasting outershell. Our 72 hour construction process is 10x the Industry average for an Inflatable Board and we have the industry's most rigorous quality control process, ensuring that we never compromise on stiffness, durability or performance.
The boards deflate and pack down into our specially designed backpack, made using rip-stop toughened materials and boasts a padded backpack system and integrated wheels for easy transportation. Our double chamber Titan 2 Pump reduces the amount of time and effort it takes to inflate your board by half and ensures you can easily get the board to the recommended pressure of 20psi. Pulling on over 10 years of inflatable technology and design experience – every aspect of your board package has been designed to deliver performance when under pressure.
*Trademark registered by Red Paddle Co
Inflatable Board Benefits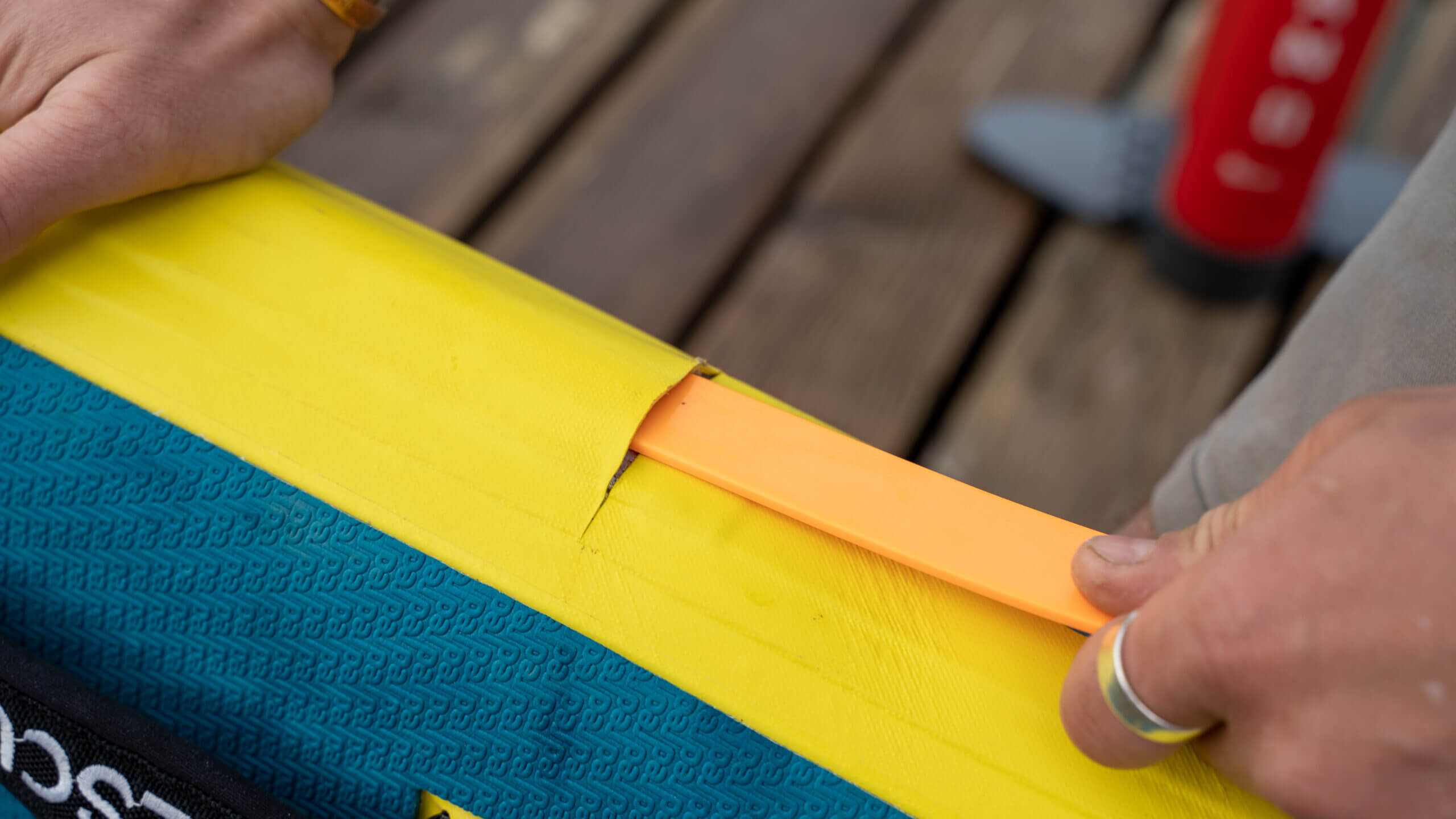 SUPER STIFF
Combining exclusive design features like our patented Rail Stiffening System (RSS) and exclusive MSL Tough Construction; our boards are designed to deliver performance without compromise. Unlike other inflatables, Red Rescue Boards don't bend like a banana.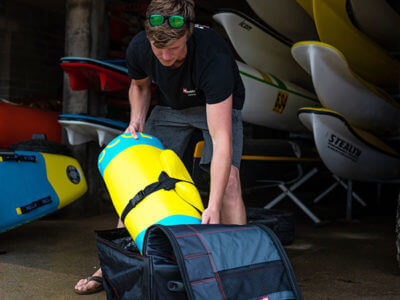 ULTRA COMPACT
No more space in your board room? Storage issues will be a thing of the past for you once you make the change to Red Rescue. The boards easily pack down and you can fit, eight Red Boards in place of one traditional hard board.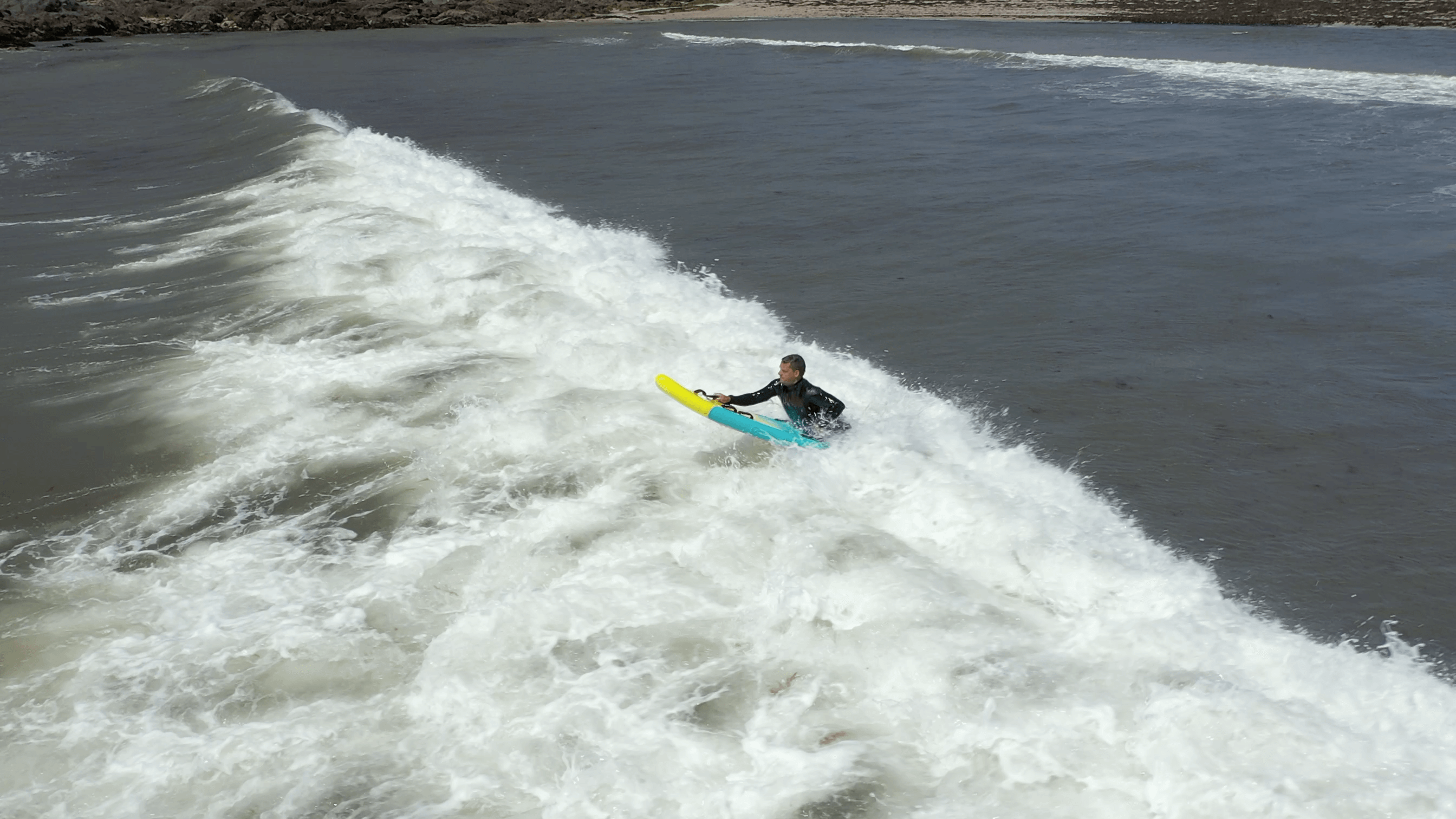 NO MORE DINGS
Stony shores, shore-dumps or a wash over the rocks? Our unique inflatable technology is built to withstand every challenge it faces in a surf environment. Where a hard board dings easily – a Red Board simply bounces off and keeps on performing, saving you time and money.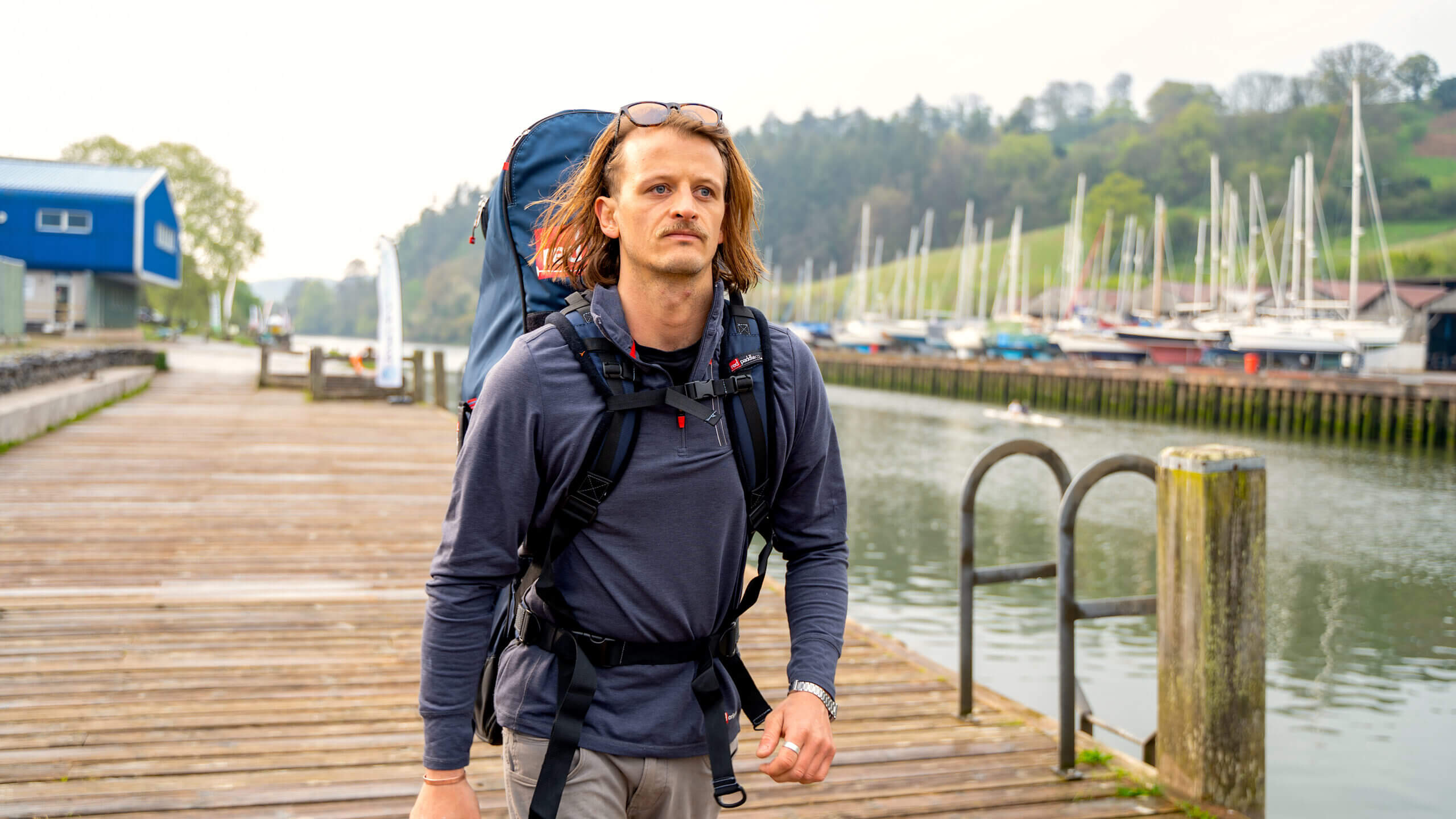 UNRESTRICTED TRAVEL
Our Board Bag switches seamlessly from a super comfy backpack, to a wheeled suitcase: Whether you're a roaming lifeguard trainer, developing lifesaving overseas or travelling for a race – there is no better option than Red Rescue for comfort and function. With plenty of extra space for the rest of your gear.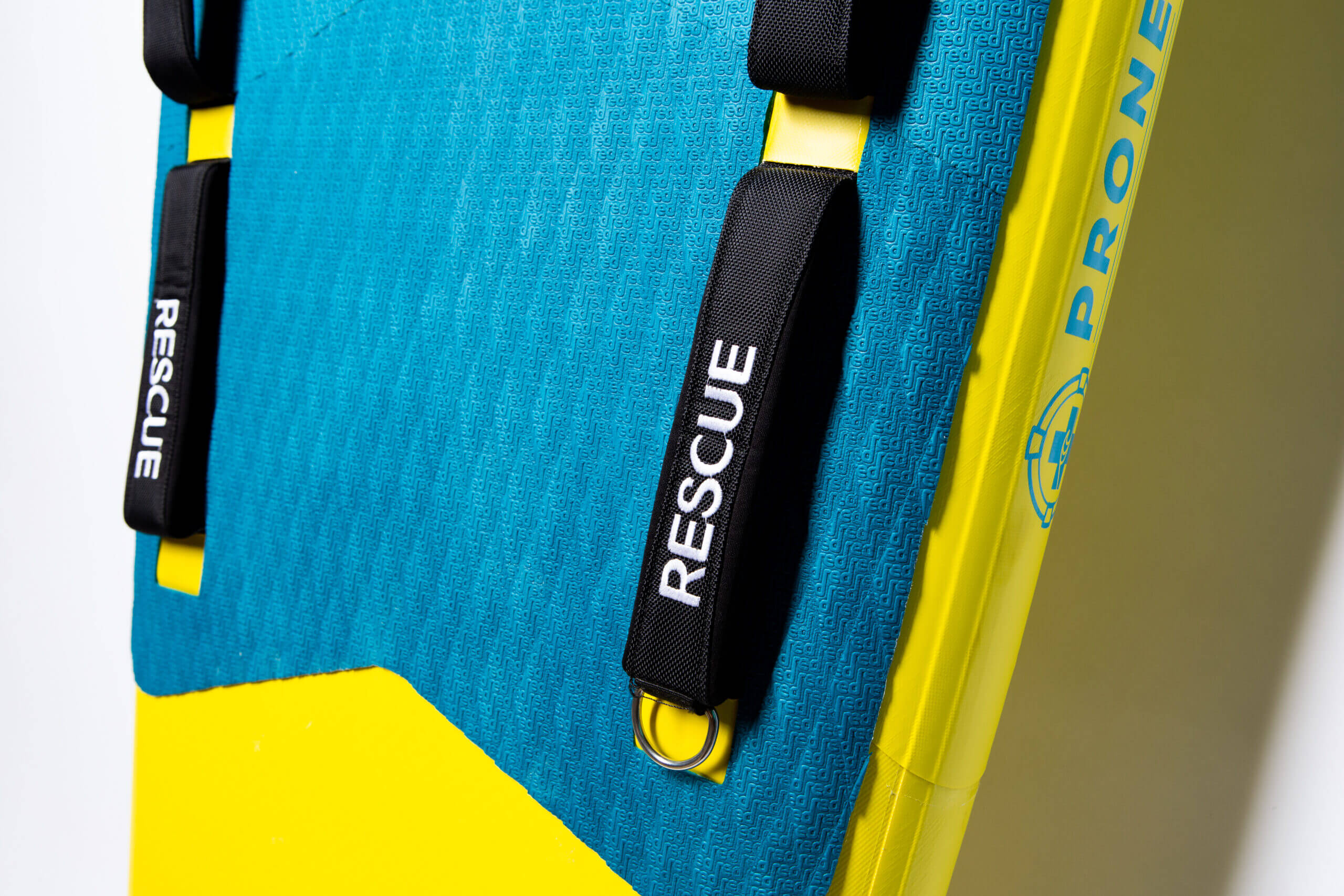 SAFER SERVICE
Whether training or lifesaving, hardboards are large and heavy. When they collide with a lifesaver or a member of the public, they cause serious injuries. For the increased safety and protection of everyone in the water: Go Inflatable, Go Red Rescue.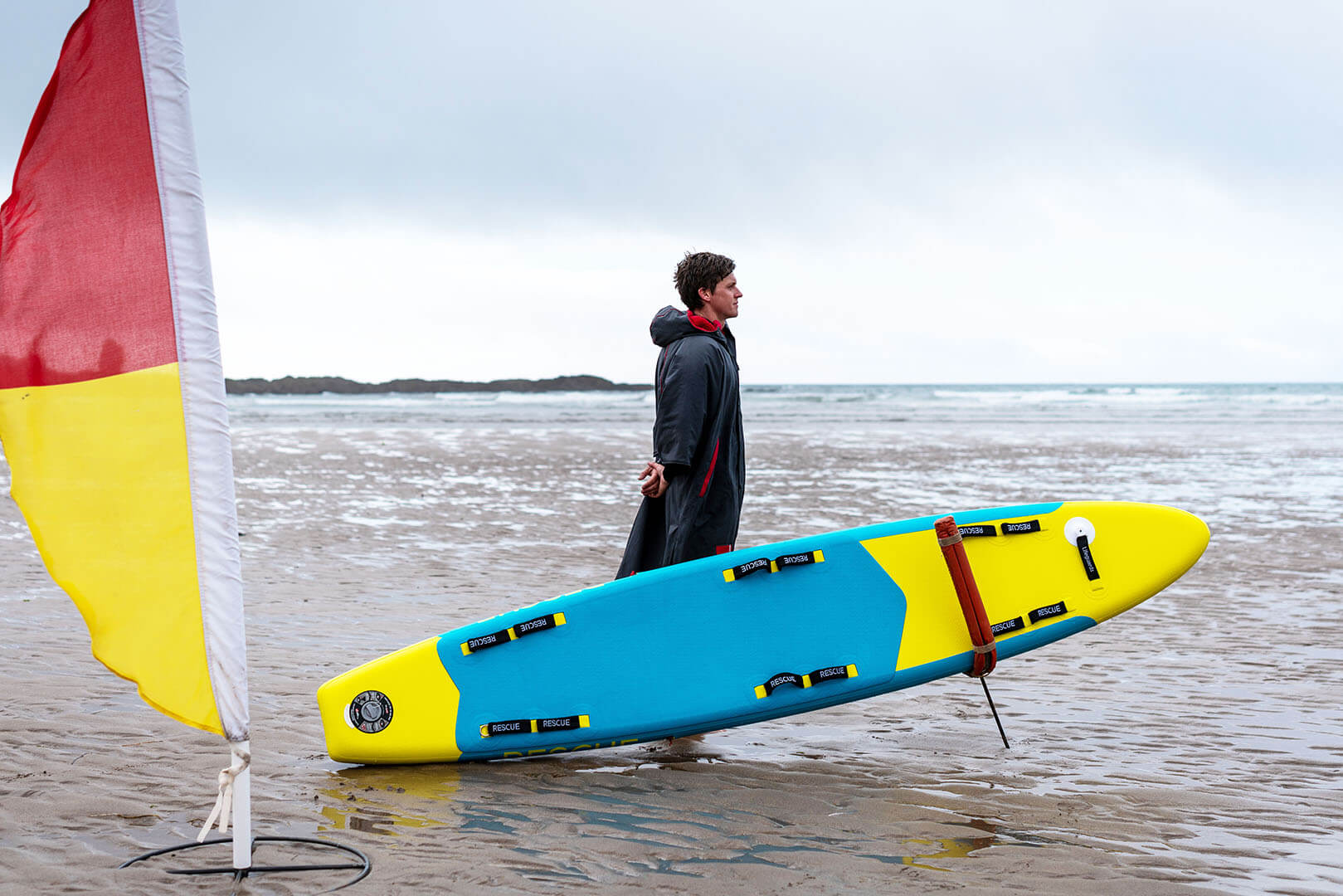 SAVE MONEY
Red Rescue Boards are cheaper than most hard boards. On top of this, they need fewer repairs, you need less space to store them and you will need to replace them less frequently – this means more money for you to spend on other parts of your Lifesaving Service
"We believe that riding an inflatable rescue board should deliver an authentic experience for lifesavers. It should be built to perform like a hard board but have all the added benefits of being inflatable. We never compromise on performance, safety or reliability.
Lewis Durant – Red Rescue Lead Design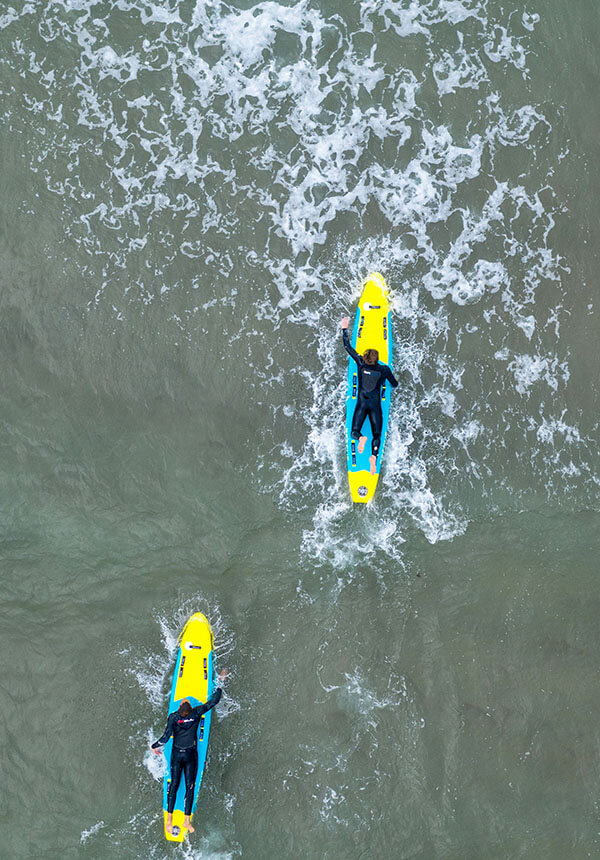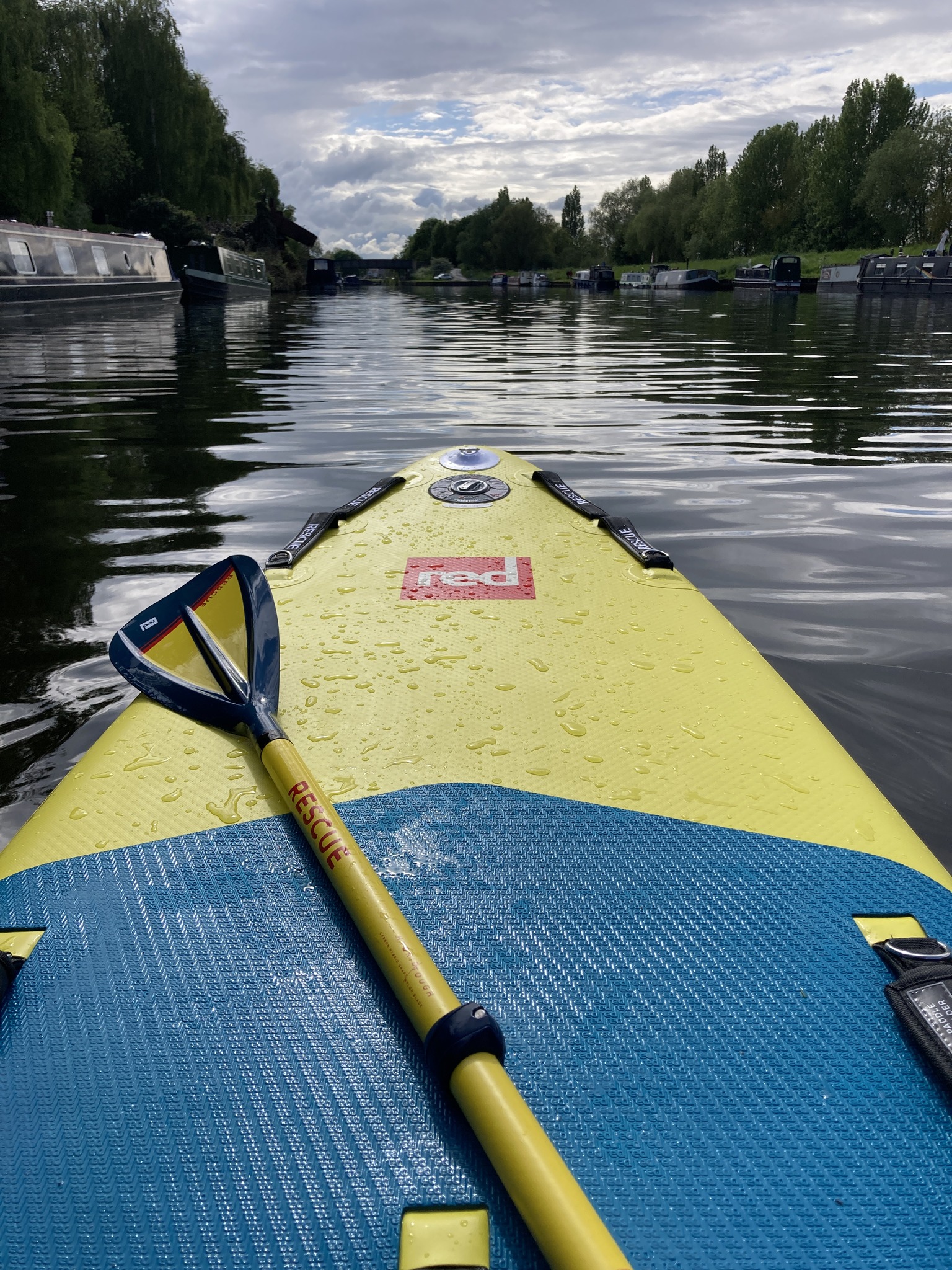 Grip Where It's Needed
Our super grippy, Red embossed EVA deckpad keeps the lifesaver in position. After years of testing, we removed the deckpad from the front third of the board to create a casualty glide area to allow for easy positioning and onboarding of those requiring assistance. We have also added a section of extra grippy, diamond-cut deckpad at the tail for increased surf performance and durability
Grab and go using one of the 13 padded grab handles: including a horizontal grab handle on the nose of the board which increases the comfort & stability of the casualty whilst reducing drag during recovery.
All Day Comfort
Our SSR (Seriously Smooth Rails) are designed so that the rail seams won't become a chafing area for lifesavers.
We've also strategically placed our twin grab-handles so that the board can easily be straddled without extra rubbing. When you are on a board for hours on end – comfort makes a big difference.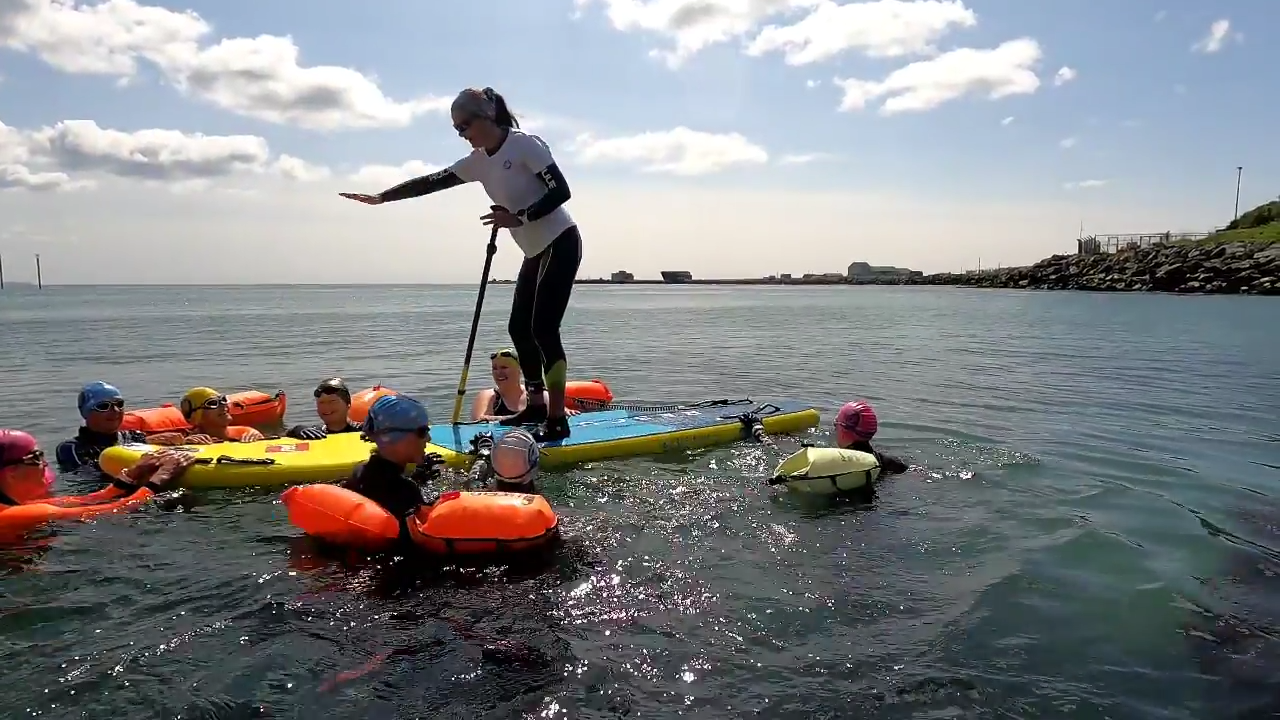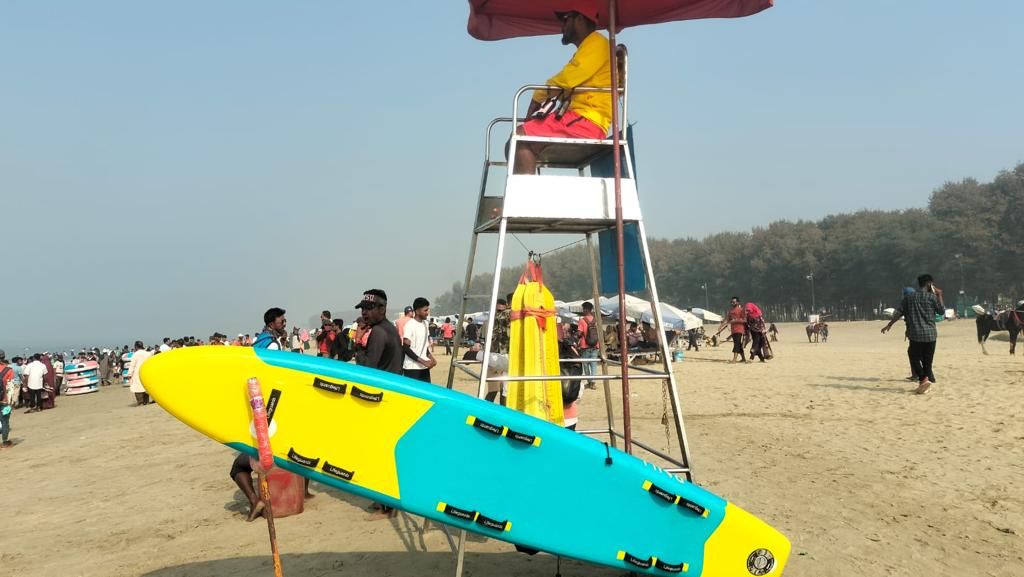 Stand Out In The Crowd
We designed the board to be bold. The Blue and Yellow colouration is striking to say the the least. If you are wondering why we didn't chose red and yellow, it's because UV light fades red to pink, very quickly. These colours will stay vibrant for years. Ensuring you can always be noticed quickly.
Take Things Up A Level
Our Rescue Boards weigh 1-2kg less than your standard hard board alternative: that difference could also be a lot more if you are talking about the typically dinged and waterlogged boards found in use all over the world.
This weight saving improves your Lifesavers response times on land and increases their board control on the water. On top of this, if your Lifesaver does lose the board in the surf, it decreases the severity of any potential injuries that the board could inflict upon impact with your lifesaver, casualties or other water users.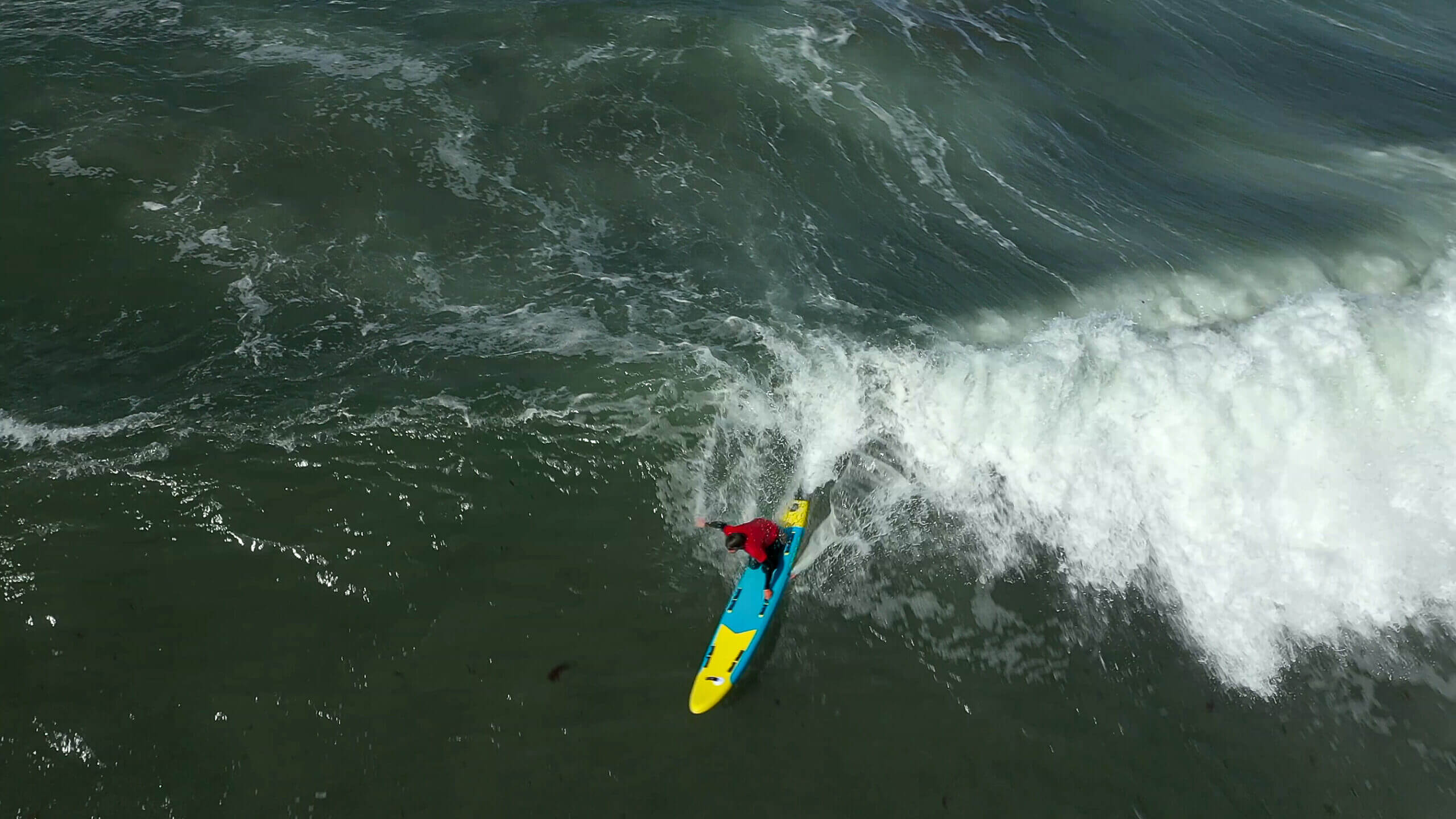 Kate Doison
"When training new lifeguards, the traditional rescue board can seem quite daunting – big and heavy with no leash! A lighter, more forgiving board is great in a training environment ……As storage costs can be high, the ability to roll these boards up for the winter, or sling into the back of the van to get to the beach/event also makes life a lot easier."
RNLI Lifeguard of 12 years + co-runs Coast to Coast Water Safety, specialising in beach lifeguard courses and event water safety.