Graham Kerr runs Cork Lifeguard Academy in the South of Ireland, using a fleet of our Red Rescue prone surf rescue boards. Graham is a man of the ocean. He is inspired to motivate the next generation of Lifeguards and is driven to equip them with the skills they need to excel – wherever that role may take them.
We caught up with Graham to find out a bit more about him, to understand his story and find out how our rescue boards help him deliver his roaming Lifeguarding courses.
Hi Graham. Thanks for talking to us. It would be great to know a bit more about you, did you grow up around Cork and how long have you been involved in Lifeguarding?
No worries. Yes, I grew up In Douglas, a suburb of Cork City, Ireland. However, when I was a kid a lot of my summers were spent In West Cork near the coast. I first started water safety classes when I was 12 or 13. I swam competitively when I was younger, but the early mornings didn't suit me. So, water safety and lifesaving were a good way to keep up my swimming and learn new things.
I qualified as a Pool Lifeguard at 16 and a Beach Lifeguard at 17. My first summer patrolling as a Beach Lifeguard was at Redbarn Beach in 2009. In 2016, I competed at the Surf Lifesaving All Ireland Senior Ocean Final on Clonea Beach, Co. Waterford.
Outside of Surf Lifesaving and Lifeguarding, what are your favourite watersports?
Outside of training my surf lifesaving skills, my favourite watersports are surfing, scuba diving, and snorkelling. A fellow Beach Lifeguard and I are currently planning a surf and dive trip to Madagascar in September! In the past, we have surfed up and down the west coast of Ireland. In 2019, we spent three weeks island hopping, surfing, and diving through Indonesia.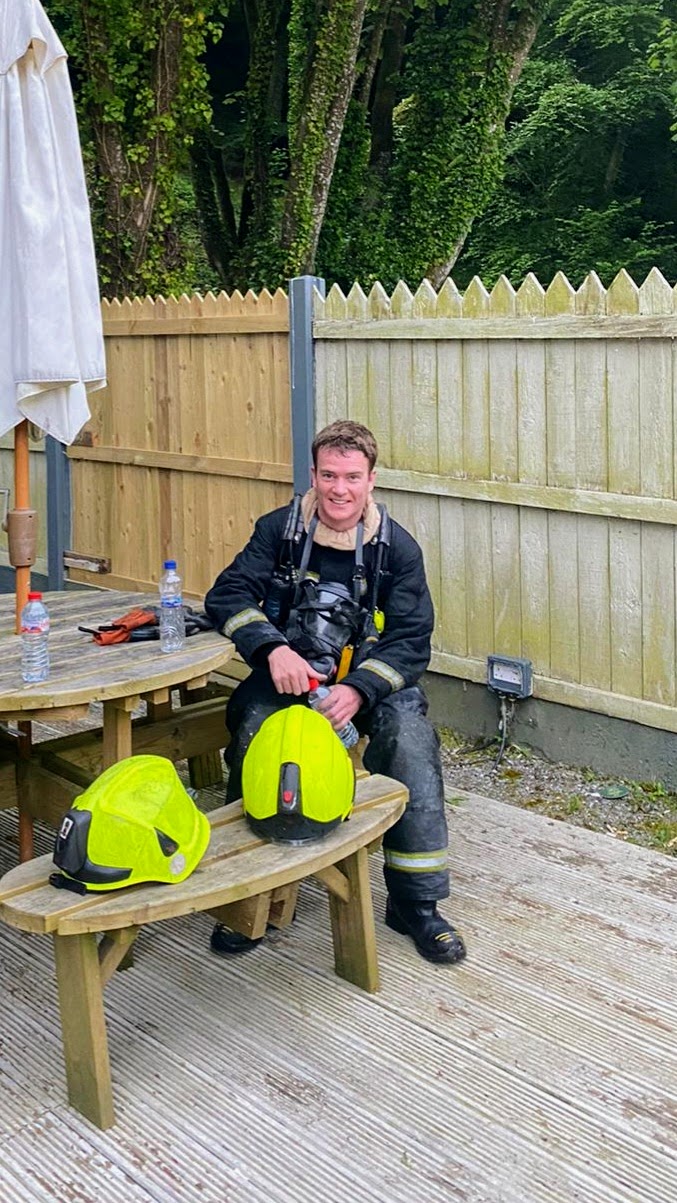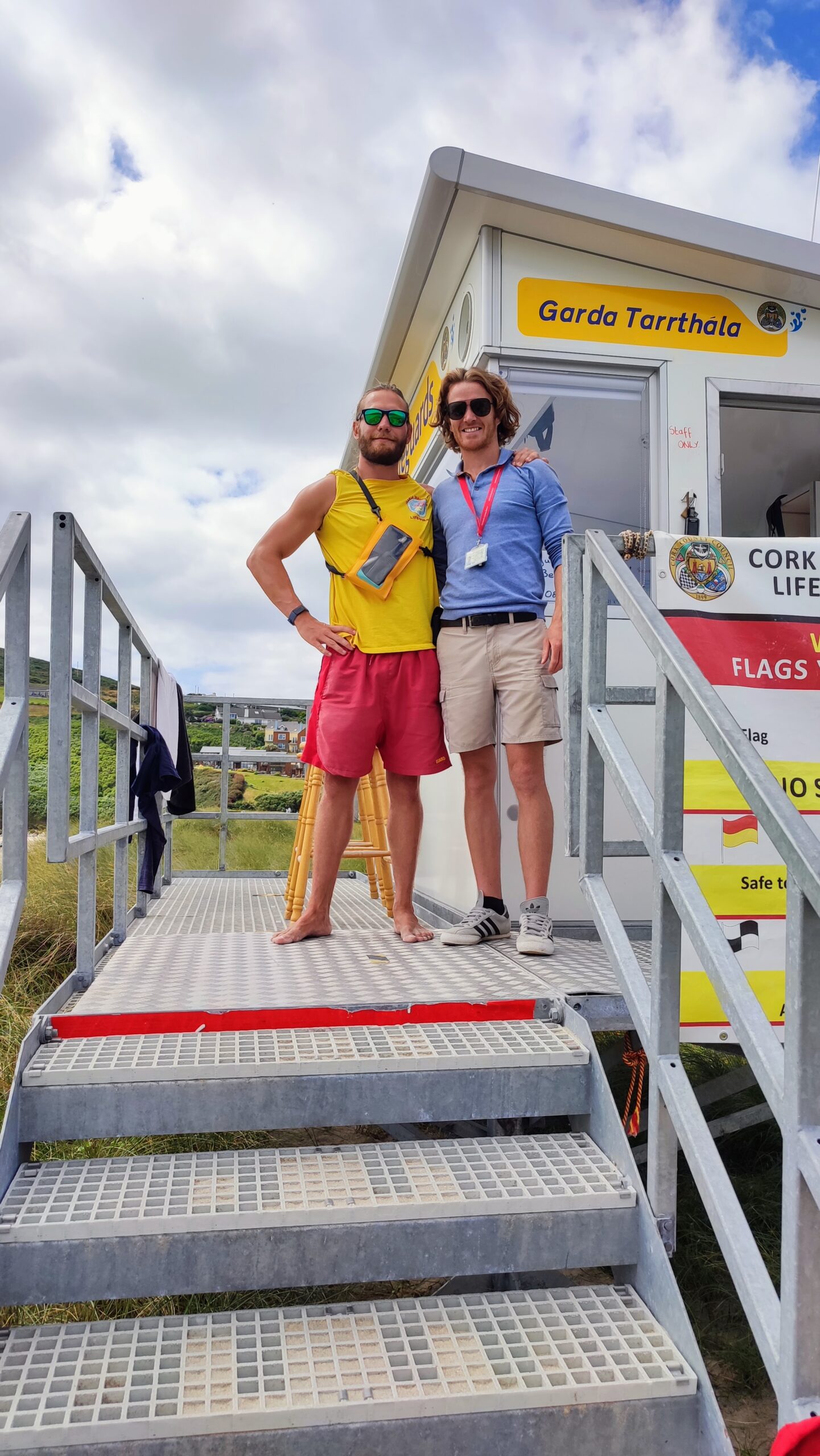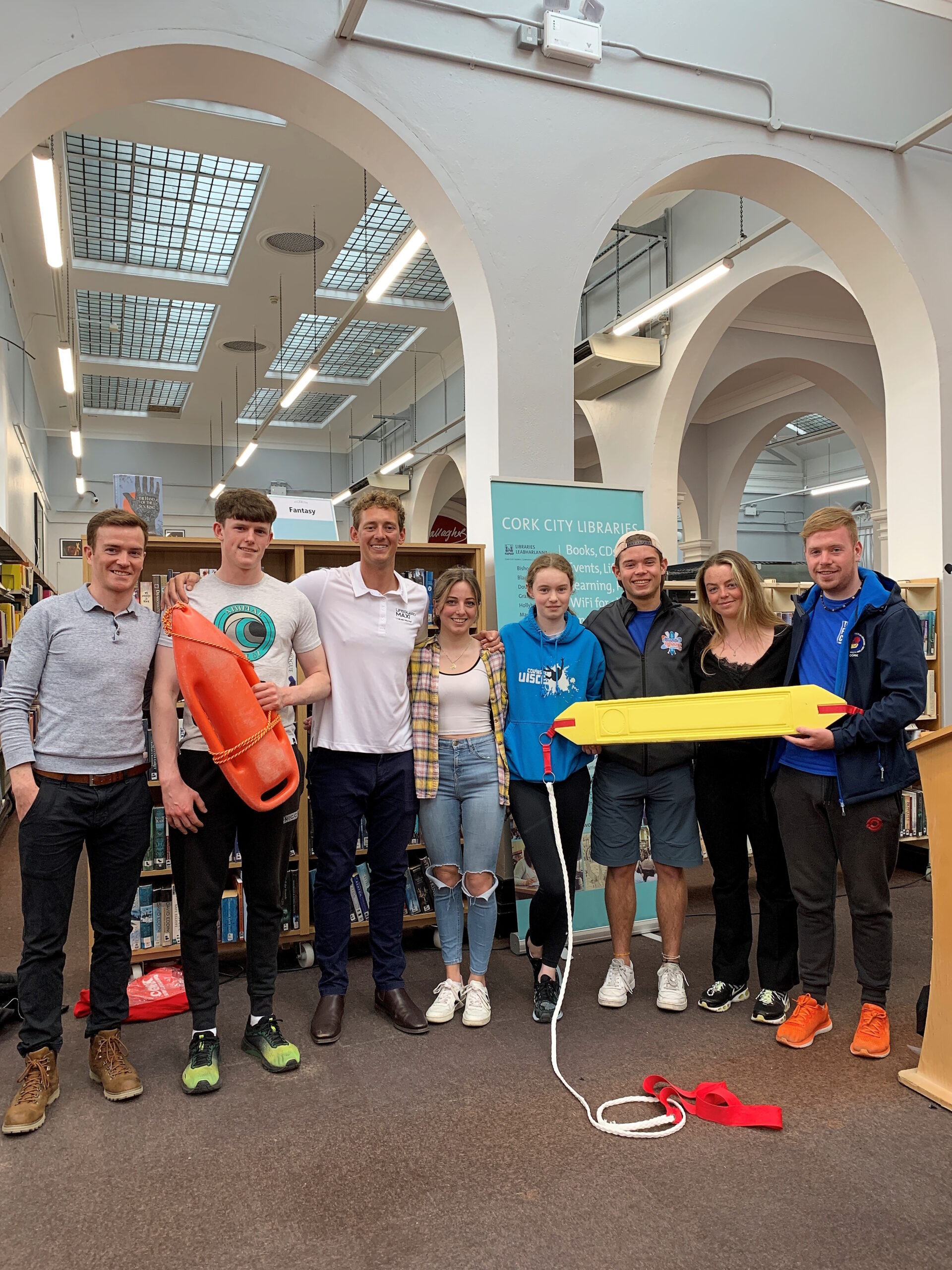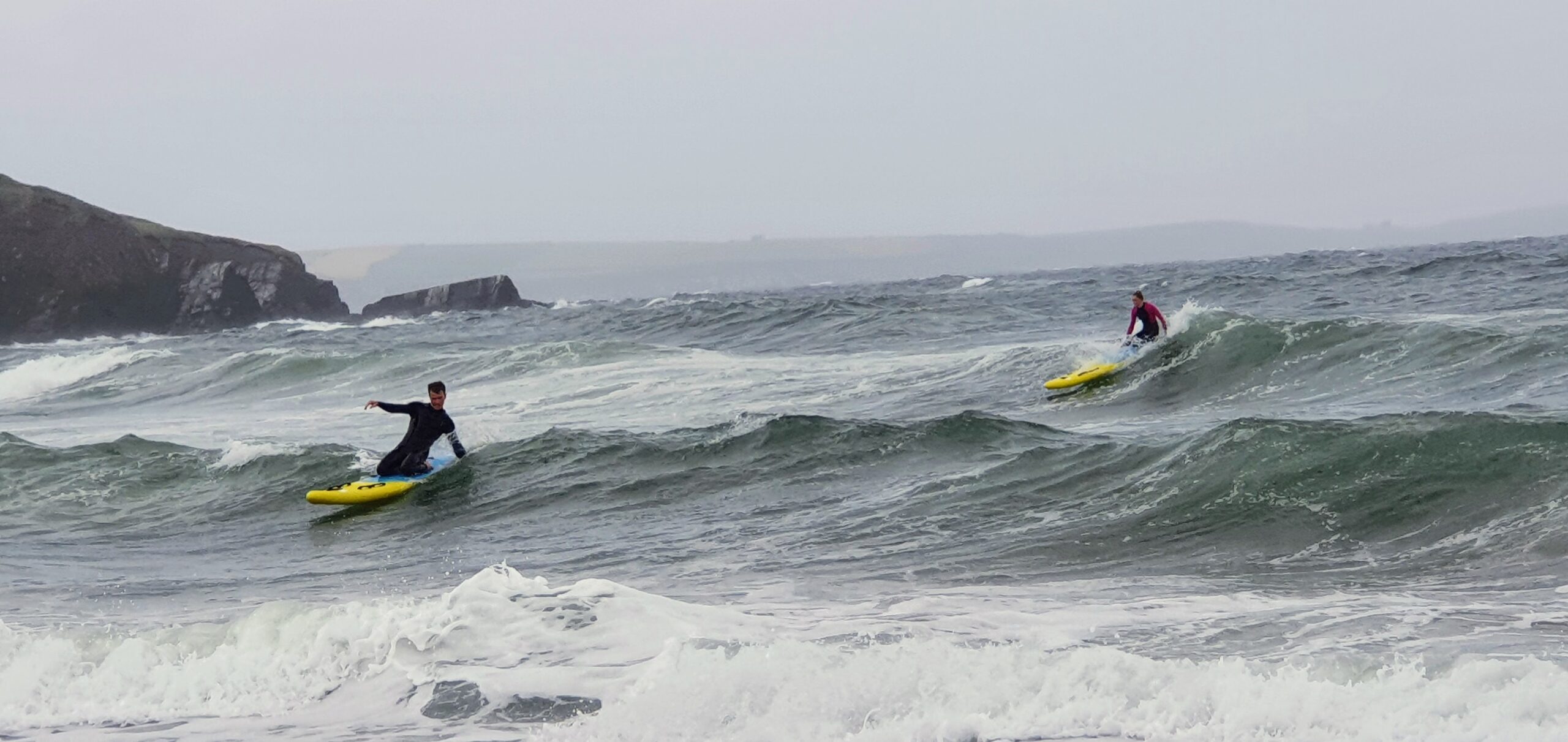 On to Cork Lifeguard Academy: When did you set it up and is anyone else involved?
I established Cork Lifeguard Academy in April 2022. It was a thought long pressing in the back of my mind. Eventually, push came to shove, when I had the opportunity and honour of launching the Academy by welcoming Trent Maxwell, aka Lifeguard Maxi from Bondi Rescue, to Cork City for an event at Cork City Library. This took place during the Cork World Book Fest. Maxi and Leigh founded the charity Live Learn and Survive in Australia. At the time, they were on their UK and Ireland tour to promote water and fire safety, as well as Maxi's award winning children's books.
Yes, there are many people involved in various ways. My family have been very supportive, especially, when it comes to maintaining and storing all the equipment. The motto of the Academy is Lifeguards training Lifeguards. We believe in providing high quality water safety and lifesaving instruction, while remunerating our instructors appropriately. So, all our Instructors and Tutors are experienced lifeguards, most of whom I have patrolled alongside and/or trained myself.
The Academy is very lucky to be able to employ people who are passionate about sharing their knowledge and expertise with our trainees. Thereby, producing better quality Lifeguard graduates and making our communities safer.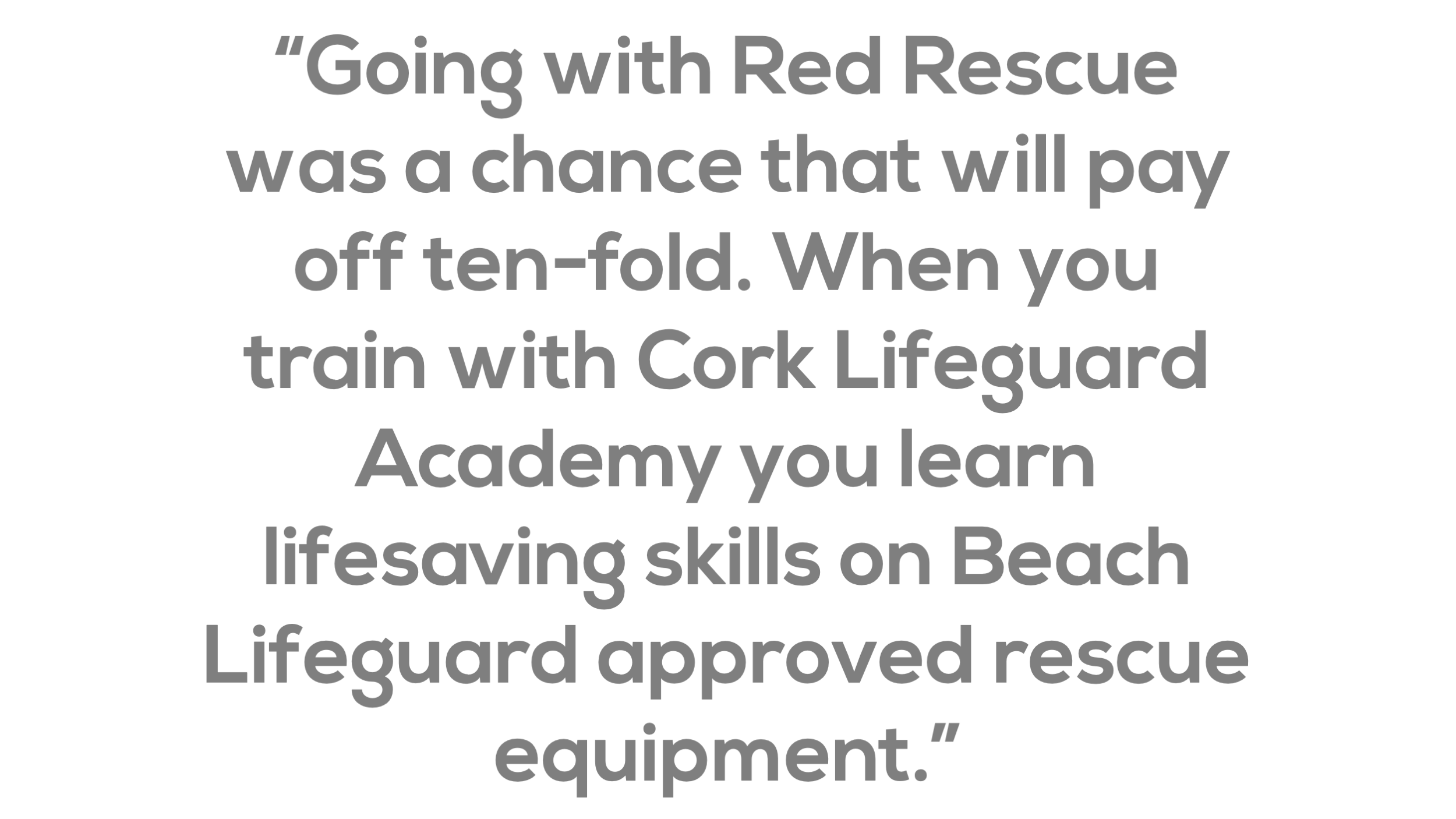 Awesome. You certainly have an epic stretch of coastline to work with, but what does a typical season look like for you and Cork Lifeguard Academy?
We're very lucky to call Cork County our home. The coastline Is the second longest on the Island of Ireland, stretching for approximately 1,094 kilometres. Known for Its rugged beauty, picturesque cliffs, and numerous bays and beaches. However, this does pose many challenges too.
Cork Lifeguard Academy has been in operation just over a year. So, we don't yet have a typical season. Nonetheless, we have expanded our operations significantly in that time. Whether it is through our partnership with Cork County Council to train Beach Lifeguards in areas lacking lifeguard courses; revalidating the qualifications of working Lifeguards; patrolling charity events; or with the addition to the team of Róisín, water safety Instructor and Pool Lifeguard Tutor.
My main job is as a Firefighter with Cork City Fire Brigade. Consequently, a lot of the time our operations are determined by my shift calendar. Thankfully, I have a great team to rely upon; especially if I did not have a quiet night before being on duty!
Going forward, our goal is to run a Beach Lifeguard Award course during the Spring, Summer, and Autumn; two Pool Lifeguard Award courses during the year; and Lifeguard Award Revalidations throughout the year. Also, we aim to be involved in more drowning prevention projects, such as Cork County Council's virtual reality educational initiative, aimed at raising awareness of the dangers of rip currents in our waters.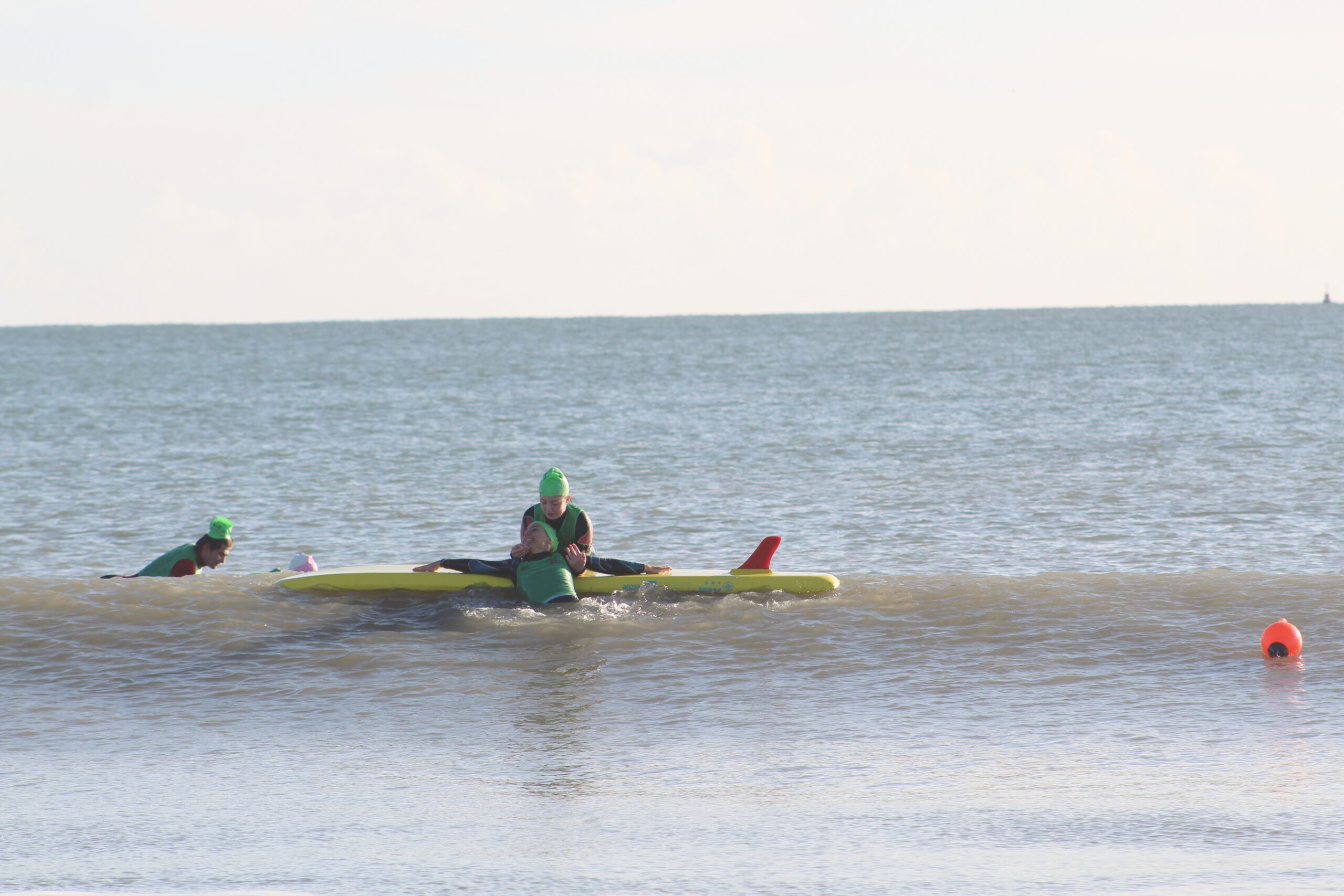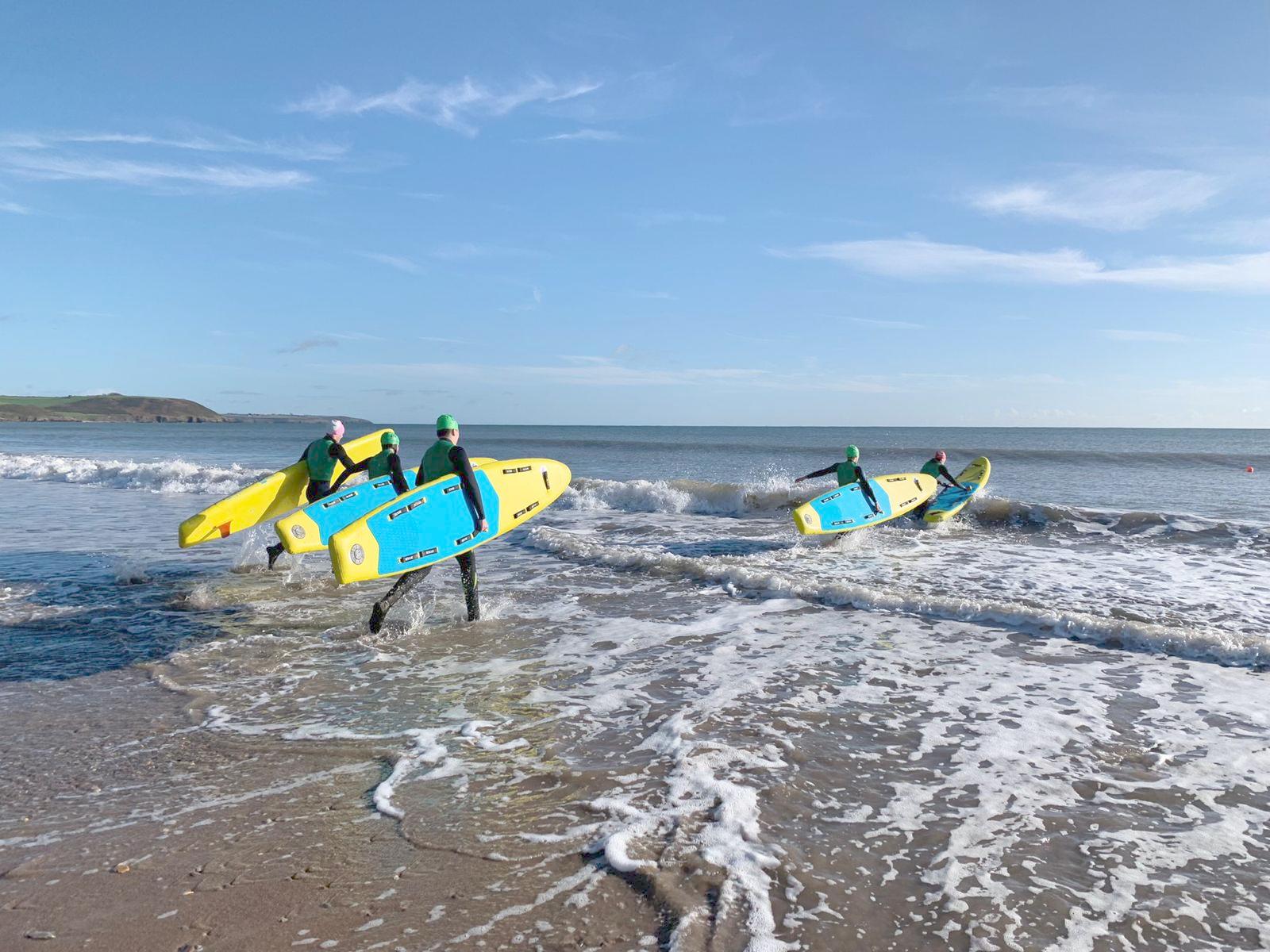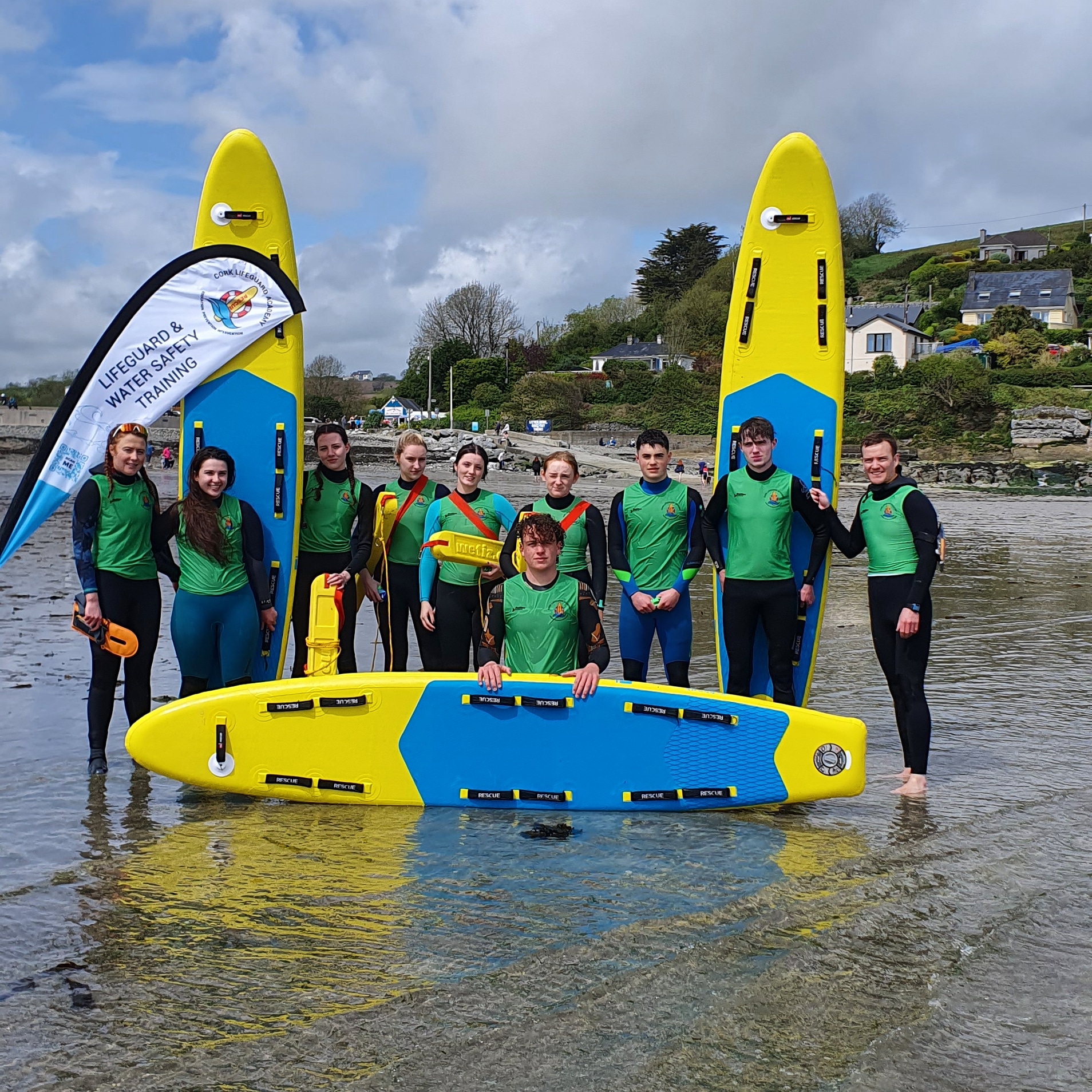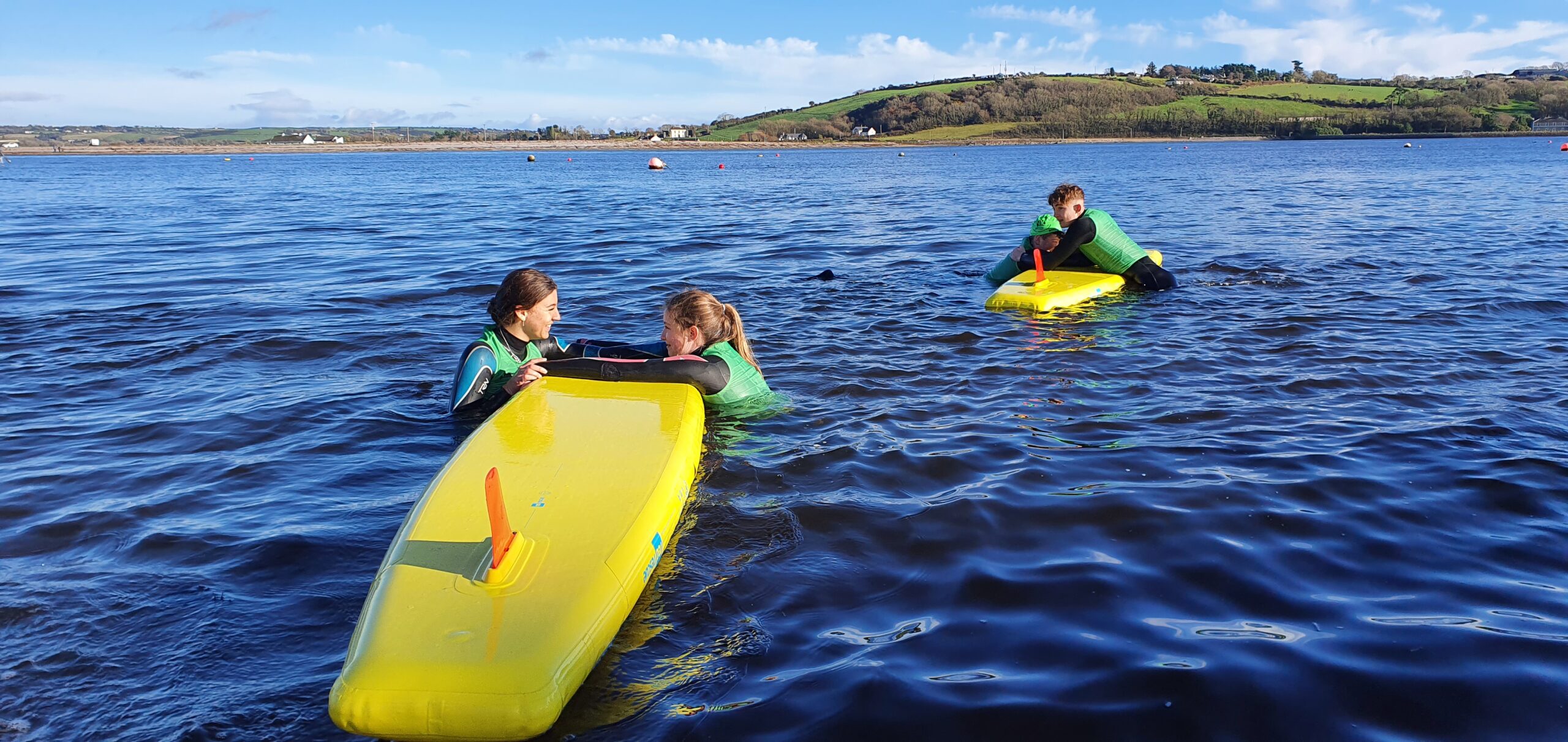 And you run your courses using a fleet of our Red Rescue Inflatable Prone boards. What was it that drew you to our boards and what is it that makes them or well for you?
One of the challenges of training Beach Lifeguards is the transportation of equipment; in particular, rescue boards. In my previous job as a Water Safety Development Officer / Beach Lifeguard Supervisor, I had a large van to do so. However, such a vehicle came with its own disadvantages. With this in mind, and my goal of providing high quality instruction with the best equipment, Cork Lifeguard Academy invested in six Red Rescue Inflatable Prone Rescue Boards in June 2022. Our largest expenditure to date.
What drew us to these 10'6″ Rescue boards was that they provided more flexibility and range in where we can provide lifeguard training. The six boards deflated easily fit into our storage space, alongside all our other equipment. We can transport them in our small van, that can access more remote areas and aren't restricted by car park height restriction barriers. Also, from a manual handling point of view, they make our lives easier.
The promotion of the Red Rescue Inflatable Rescue Boards was impressive. Though, having never used an inflatable Rescue Board before, this investment was to put it frankly, taking a chance. So, one of the first things we did with the boards was to tour the West Cork beaches to showcase this equipment to the experts and get their feedback. The Beach Lifeguards trialled the rescue boards in rough sea conditions at Barleycove and Owenahincha beaches. Negotiating the surf, catching waves, and performing simulated rescues. The overall reception of this innovative equipment was very positive.
Going with Red Rescue was a chance that will pay off ten-fold. When you train with Cork Lifeguard Academy you learn lifesaving skills on Beach Lifeguard approved rescue equipment.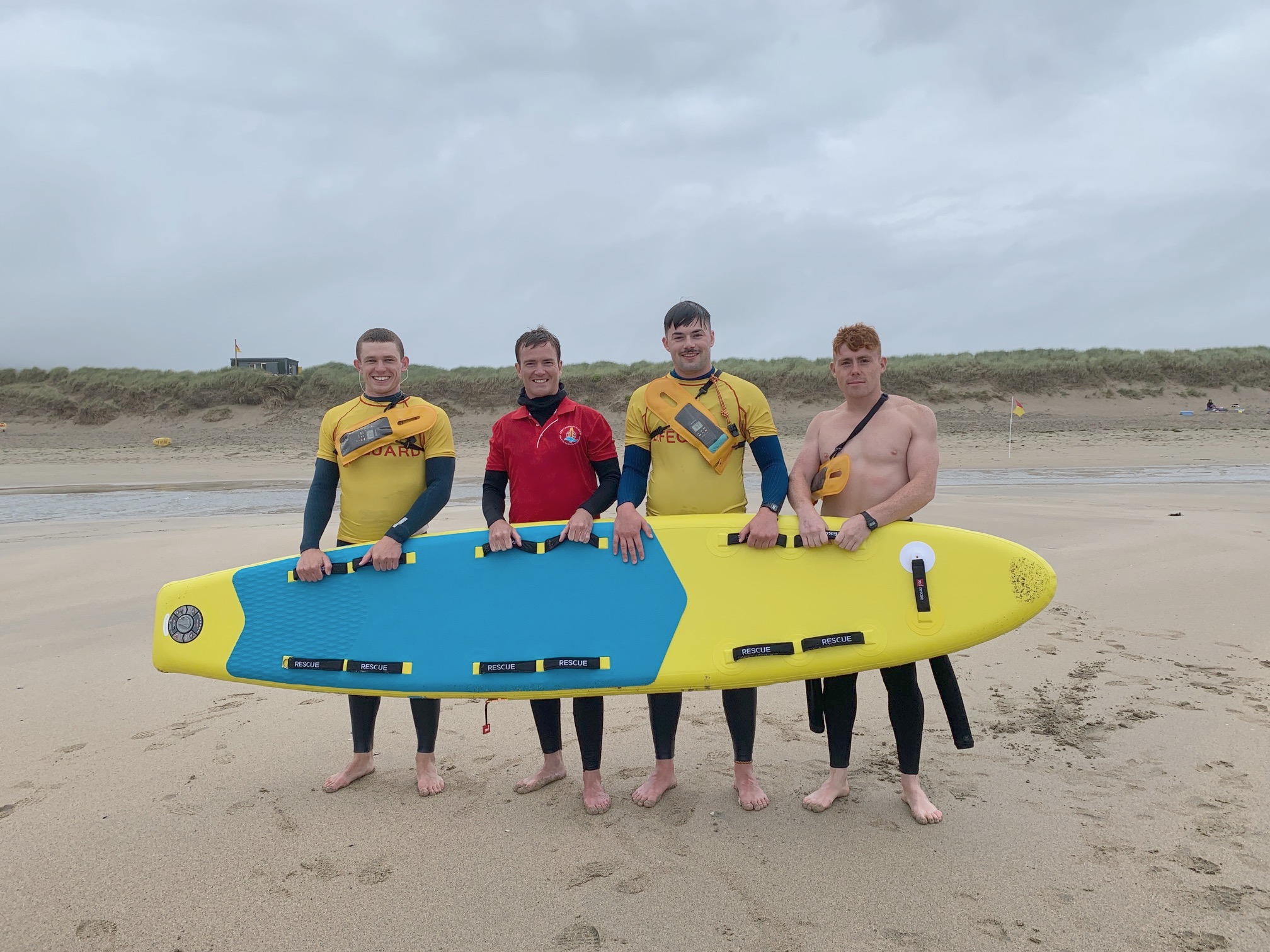 With rising temperatures, more and more people are heading to the water to cool off and the need for great lifeguards is getting ever bigger. What would you say to someone considering a career as a Lifeguard?
The short answer? I would say go for it, it is one of the best jobs in the world.
My career consisted of two seasons as a Beach Lifeguard, five seasons as a Senior Beach Lifeguard, and almost 4 years as an Assistant Water Safety Development Officer/Beach Lifeguard Supervisor. I have worked many different jobs, some good and some great. Working as a Lifeguard will always be one of my best and favourite experiences.
It helped finance me through University and to travel to around the world. It gave me life-long knowledge and skills that I could use abroad, for example, in Australia, Chile, and Mexico. The friends I made though my career as a Lifeguard are, to this day, some of my closest. Working as a Lifeguard gave me an opportunity to take on responsibility and help people from an early age. If you're considering a career In the Emergency Services, then working as a Lifeguard is a great way to prepare yourself. In my Firefighter Recruit Class of eighteen people (out of over 3,500 applicants), two of us had previously served together as Beach Lifeguards. It also sets yourself apart from other applicants for any other job. As a young adult, instead of pulling pints or stacking shelves the beach could be your office. On the one hand, it is a serious and hazardous job, in which you may encounter challenges and stress. On the other hand, it can be such a fulfilling job and the craic is mighty.
I don't know what it's like elsewhere in the world, but in Ireland, there seems to be a concerning trend in decreasing numbers of people applying for both Beach and Pool Lifeguard jobs. To reiterate what you said, we need more well-trained Lifeguards now more than ever.
And finally, how can people follow you or get in touch to join in on your courses?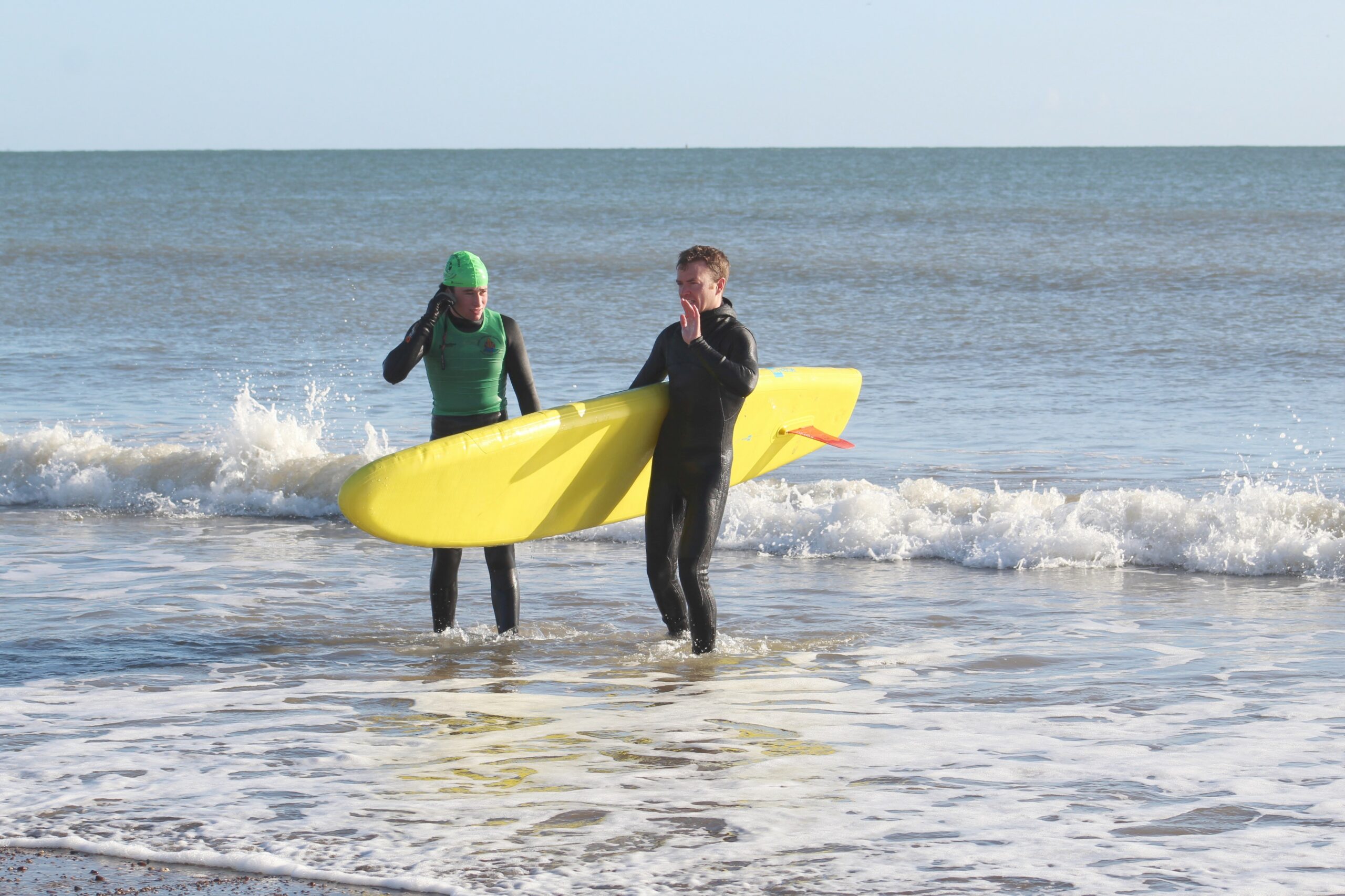 If you run Lifeguard training courses and think that Red Rescue Inflatable Rescue boards will be perfect for your set up, then get in touch today to get a quote.