Rescue Inflatable SUP
Our Inflatable Rescue SUP is made for lifesavers who need to cover large patrol areas and manage large crowds. Pulling on over a decade of experience in producing the worlds best SUPs, our inflatable rescue SUP breaks new ground in lifesaving equipment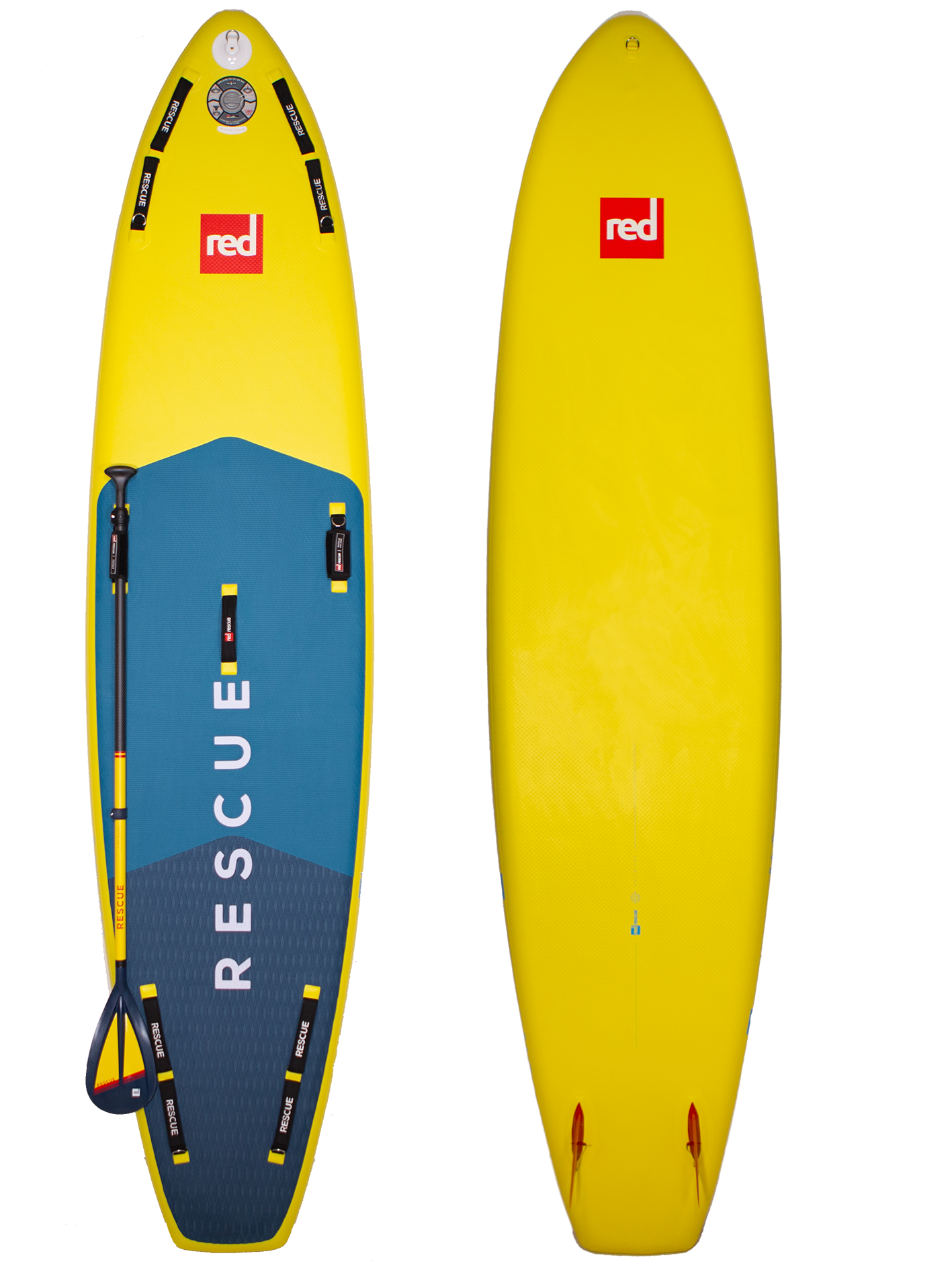 11.3 RESCUE SUP
As opposed to the high-octane, surf lifesaving rescues associated with a prone board, the 11.3 RESCUE SUP comes into its own when your lifesavers are required to monitor and control large crowds on calmer waters.
Whilst using our Rescue SUP, lifesavers can efficiently and comfortably monitor a swim zone from the water, taking their observation position closer to the action. They can then use their elevated position to prevent, spot and react to any potential rescue situations and the board has been designed nose to tail to maximise its effectiveness in multiple rescue situations.
The profile of the board and strategic handle placement allows the lifesaver to assist multiple tired swimmers or deliver conscious/unconscious casualty recoveries when necessary. The board has plenty of volume for a stable return to shore, whilst not being too wide to prevent an unconscious board rescue.
Our Rescue SUP is the definitive rescue vessel for event safety cover, aqua-parks, triathlons and other races as well as calm coastal swim zones and has many applications in flood rescue as well.
Characteristics
Conditions

– Calm Conditions / Small Surf
Roles

– Event Cover / Swim Zones / Flood Plains
Lifesaver Benefits

– Elevated Position / Multiple Rescues / Transportable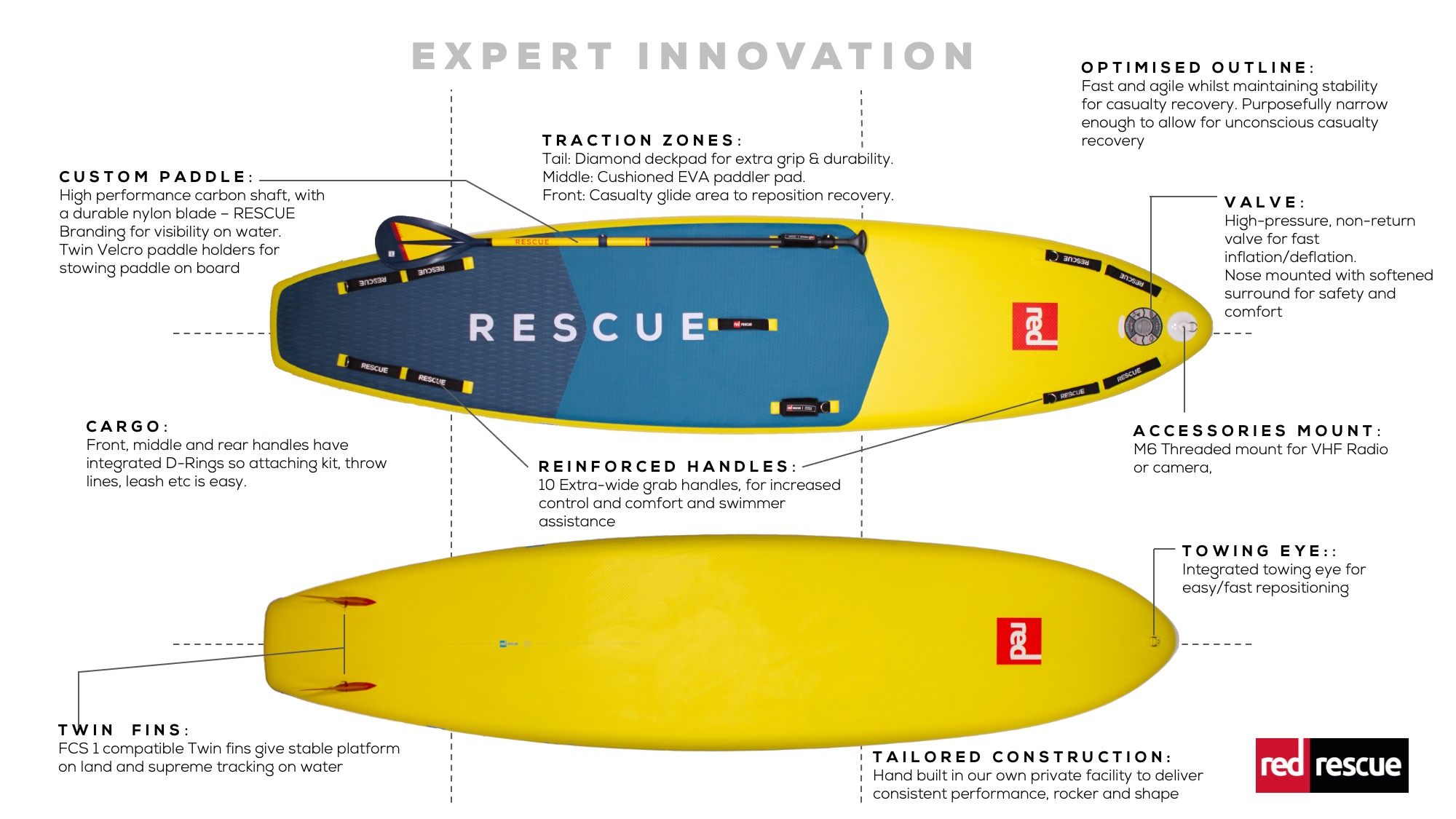 Patrol from an elevated water position
Particularly on flatter, calmer waters, the Rescue SUP gives you an elevated position and added line of sight to help monitor swim zones, assess risks and spot casualties.
It has been tailored to give the perfect blend of speed, agility and stability for rapid responses and effective recoveries.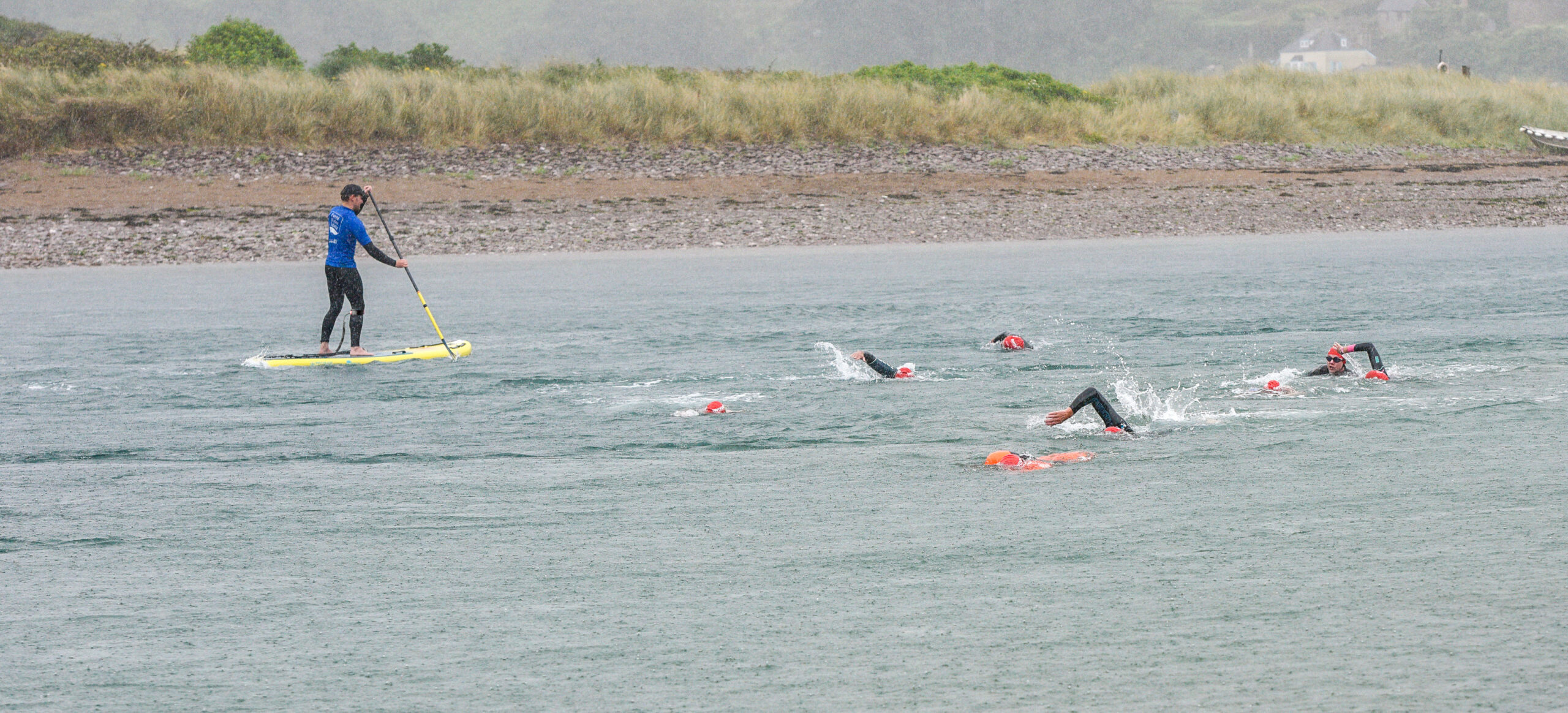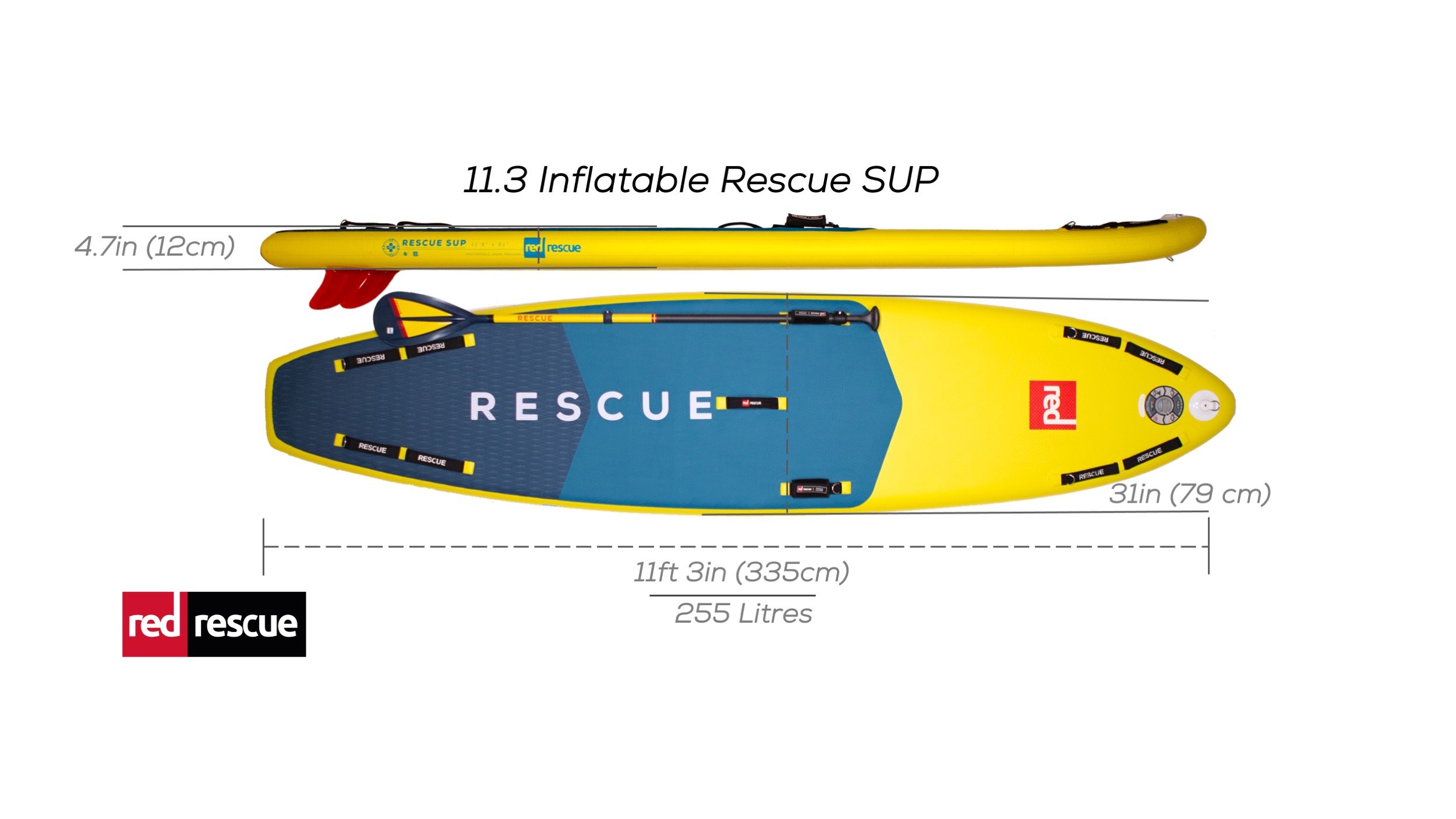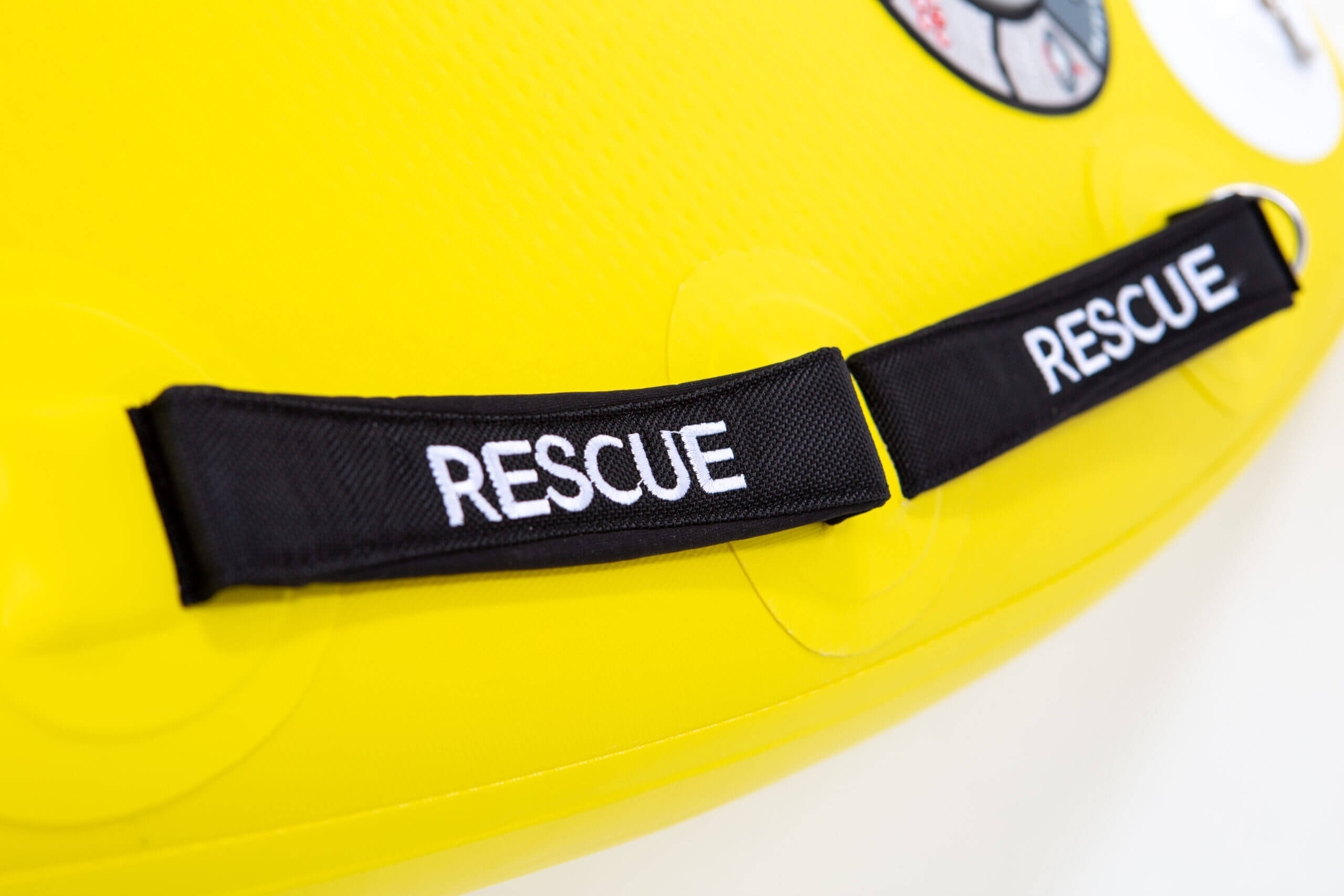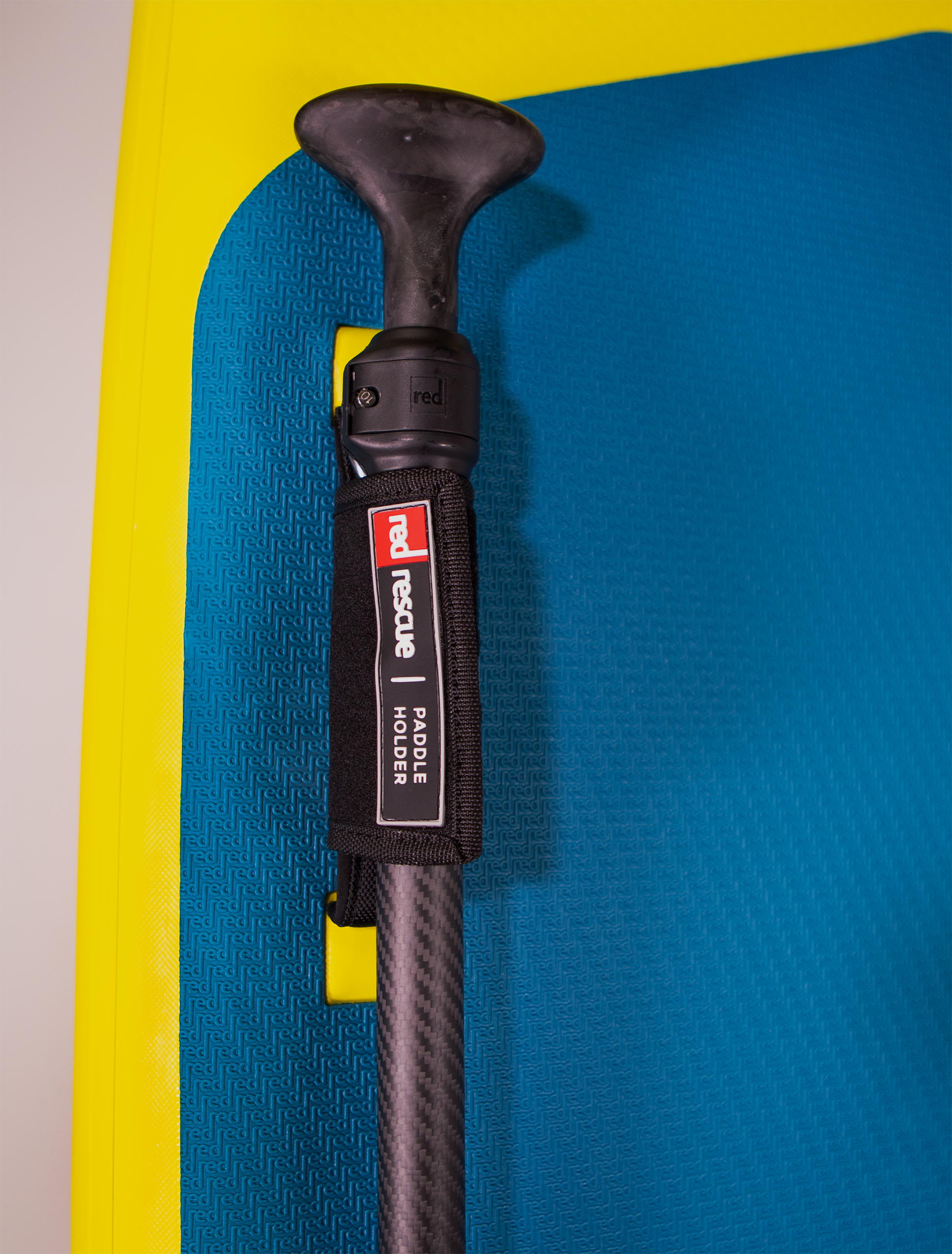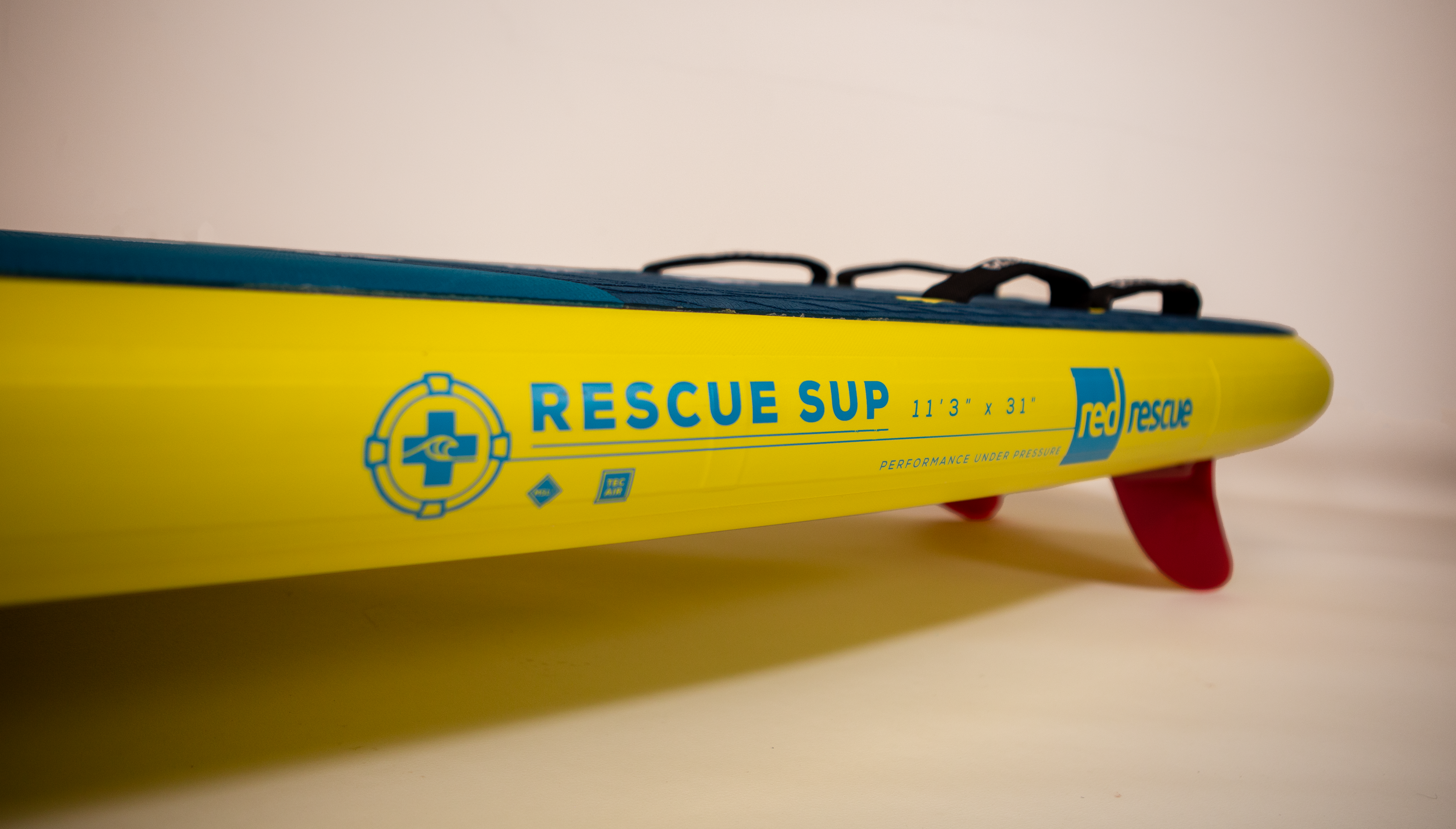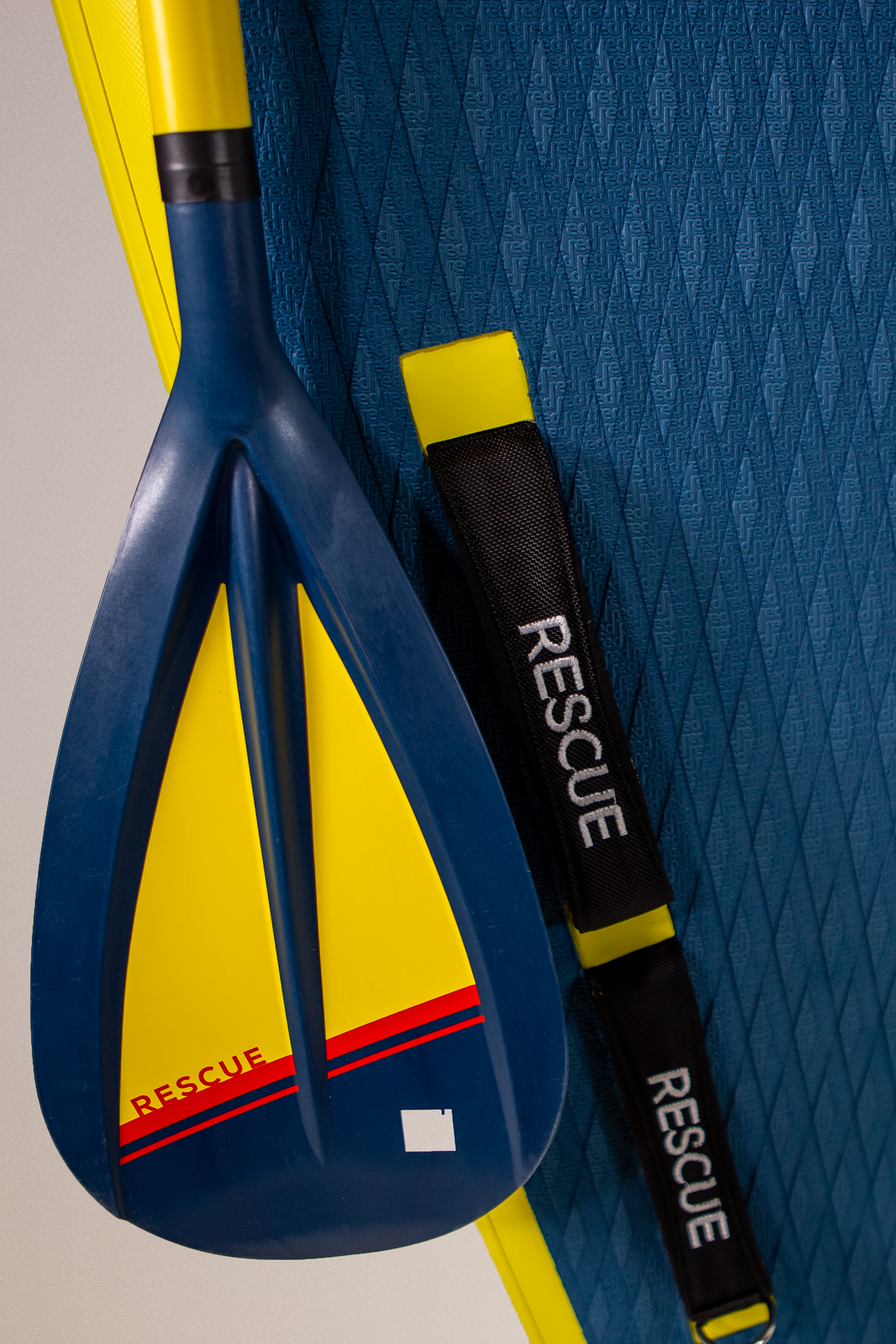 Every Red Rescue board arrives ready for action. It comes complete with a heavy duty, all terrain backpack and our specially designed Titan 2 pump to get your boards to operational pressure in double quick time.
All Terrain Backpack:
Made from ultra-durable fabric and double-bonded nylon threads it has been designed to remove the stress of travelling with your board . Continuous-coiled, lockable zips, padded backpack straps, water-resistant lining and chunky wheels allow you to take your board just about anywhere on the planet. Deliberately oversized, the bag has capacity to take any extra kit you need and makes it easier to pack up and go when time is critical.
Titan II Pump:
Inflatable rescue boards need to be pumped to 20-22psi to give absolute rigidity. The Titan II is the world's only double chamber pump designed for purpose, to get your board to pressure in half the time.
The Titan II has a compact, ergonomic design to increase ease and efficiency blowing out air at over 90kmph. Folding feet and removable handle help reduce the pack size whilst the integrated pressure gauge, hose connection and twin gear system allows lifeguards to get on the water fast.