PRONE BOARDS
Our Prone boards have been designed by experts and tested by professionals.
An Inflatable does not ding like a hard board, it is far easier to store and transport and is much safer for other water users.
Our Inflatable Prone Rescue Boards are for surf or flat water, for training or for lifesaving – our Prone range has been developed alongside leading lifesaving authorities all over the world to ensure that they always deliver Performance Under Pressure.
We have two boards in this range, scroll down to find out about our 10.4 Prone Sprint and our 10.6 Prone Rescue.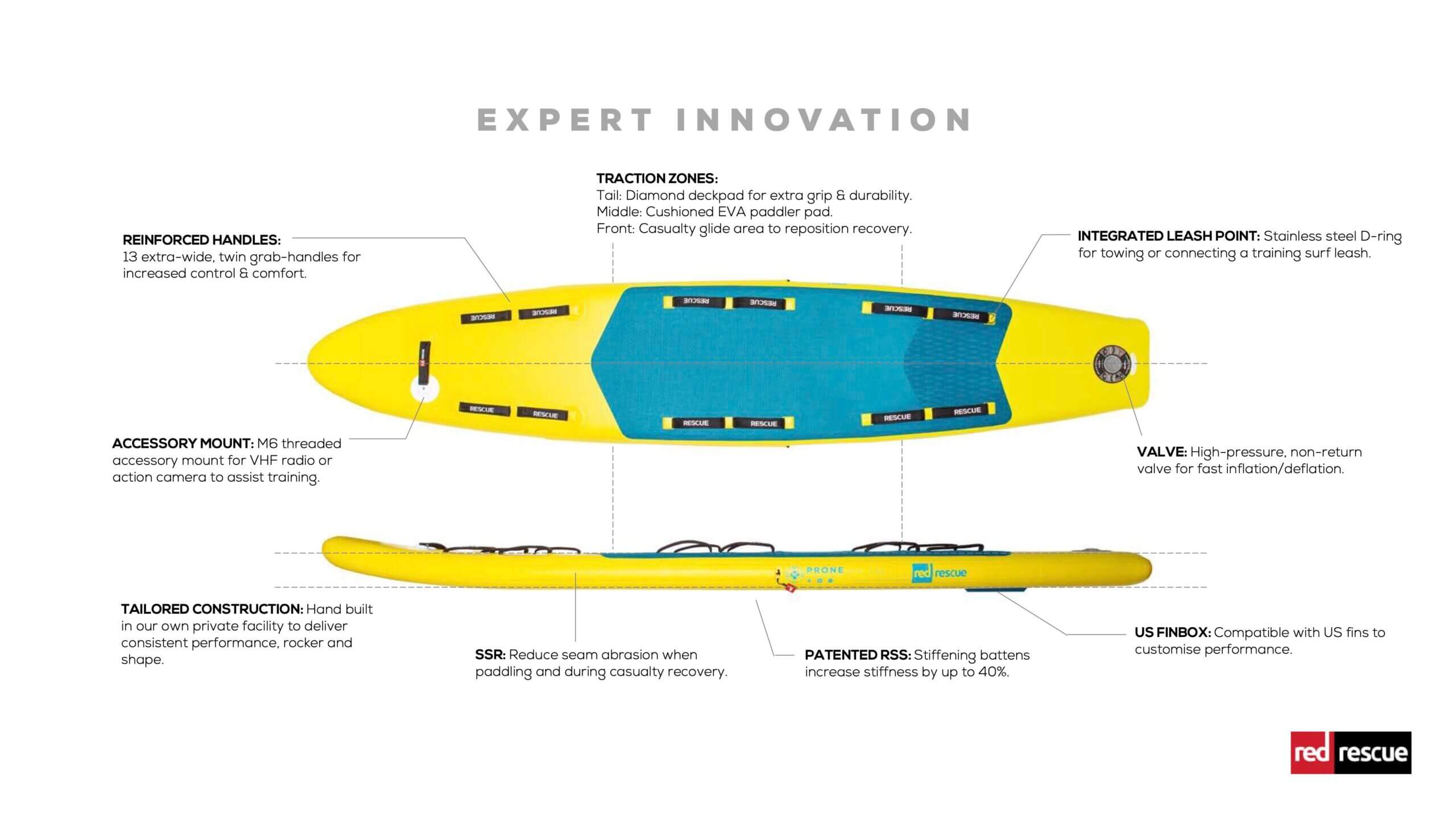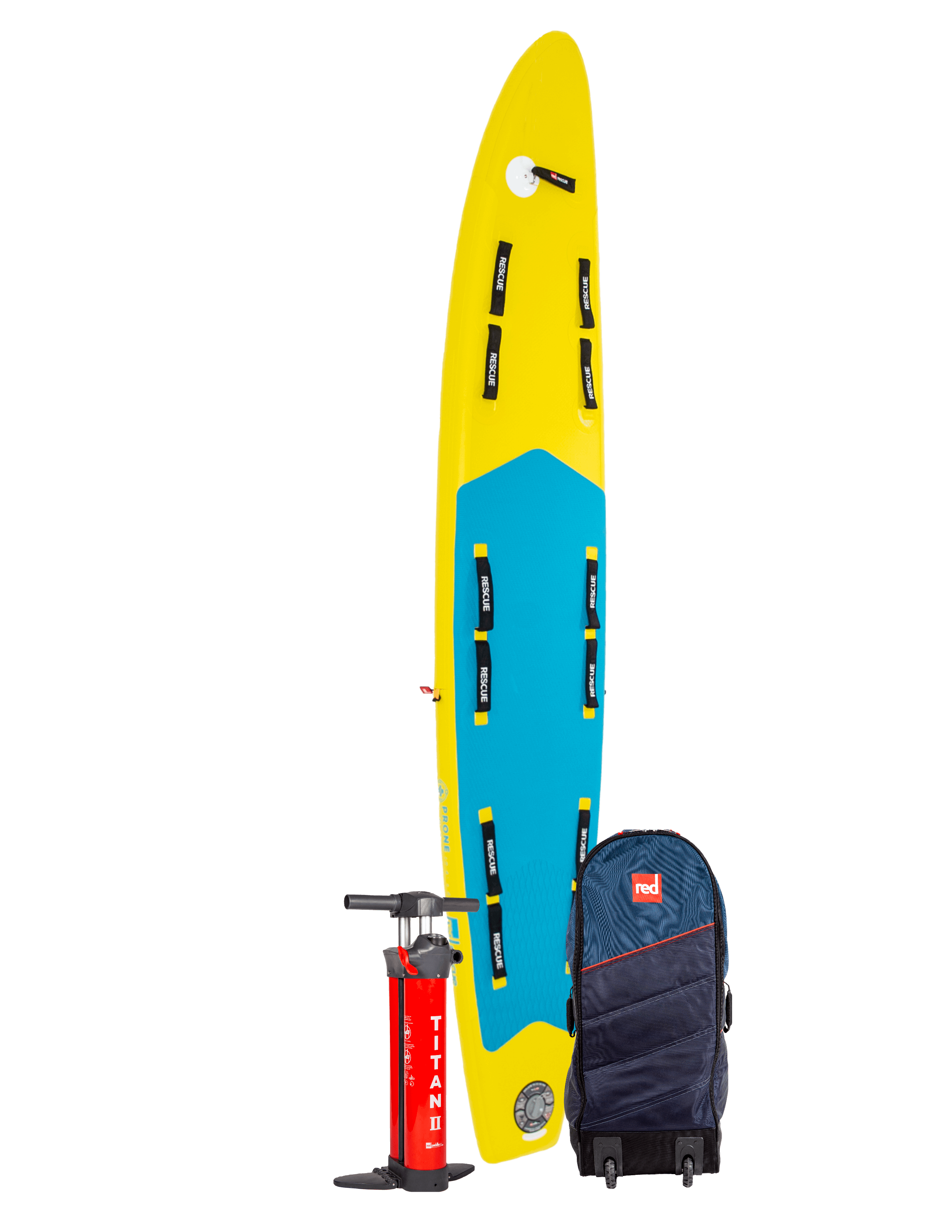 10.4 Prone Sprint
The PRONE SPRINT is the ultimate training partner. Built for lifesavers learning the ropes and first responders.
Fast and light, it allows any lifesaver to confidently get out on a rescue board on flat water or in surf. It is ideal for surf lifesaving clubs who run regular training sessions or private life saving groups looking for fast deployment.
At 170 litres and 23" wide, its pulled in nose and sleak outline makes it paddle fast for fitness training and is great for young lifesavers learning to get to grips with a Prone board in any environment. Its gradual rocker line combined with the RSS battens delivers hard-board like control in up to head-high surf.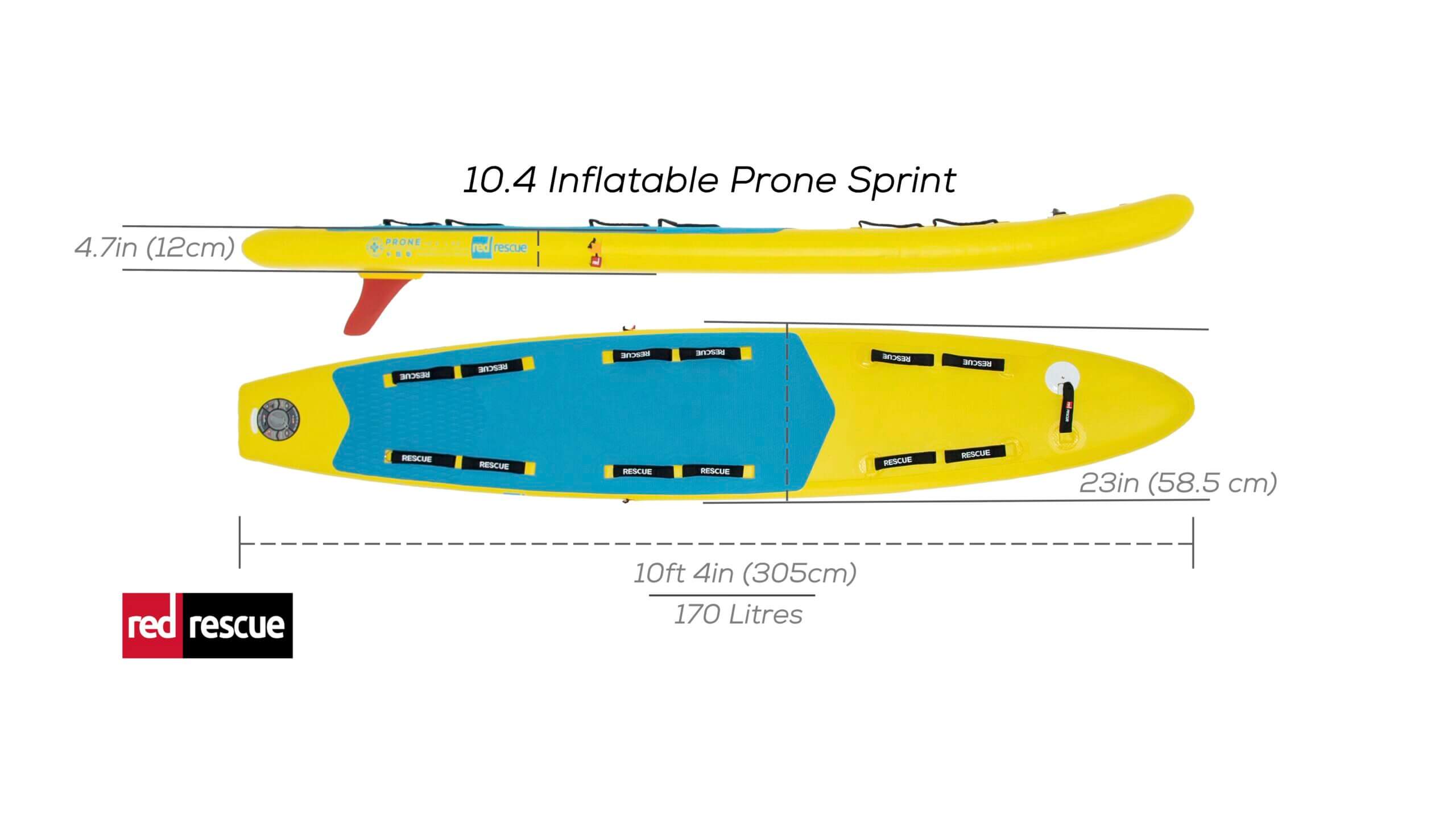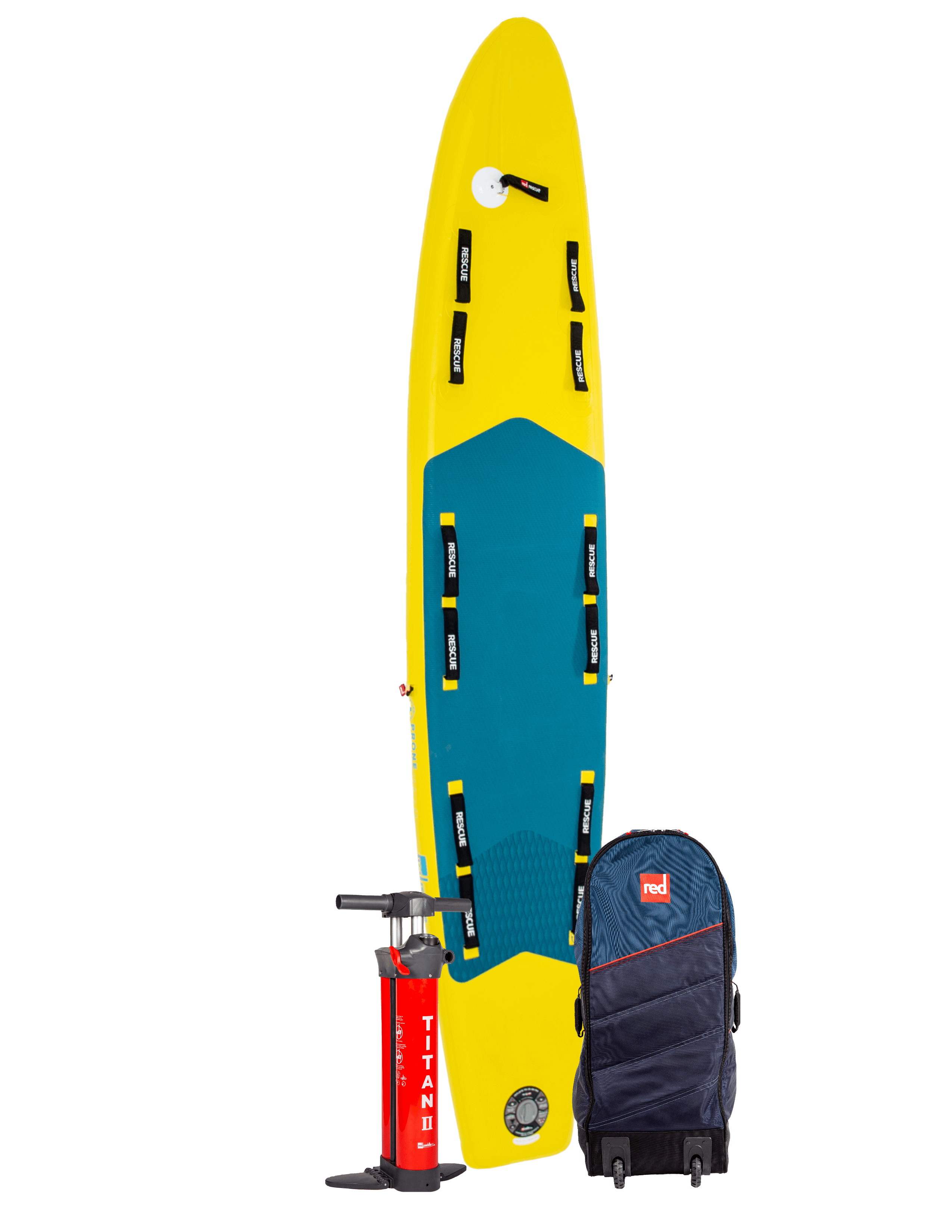 10.6 Prone Rescue
The PRONE RESCUE gives unrivalled stability and increased volume for operational use & safe casualty recovery.
Whether on flat water, or coming back through surf, this board is the reliable workhorse of your rescue fleet. At 190 litres and 24" wide, its increased volume allows the safe and stable recovery of casualties of any size.
It has a full nose and wide centre point, making it ideal for training with older/larger lifesavers and for operational lifesaving in all conditions. Designed based on feedback from across the lifesaving industry, every detail of this board has been crafted to cover every eventuality.
The Prone Rescue delivers absolute confidence no matter what the conditions.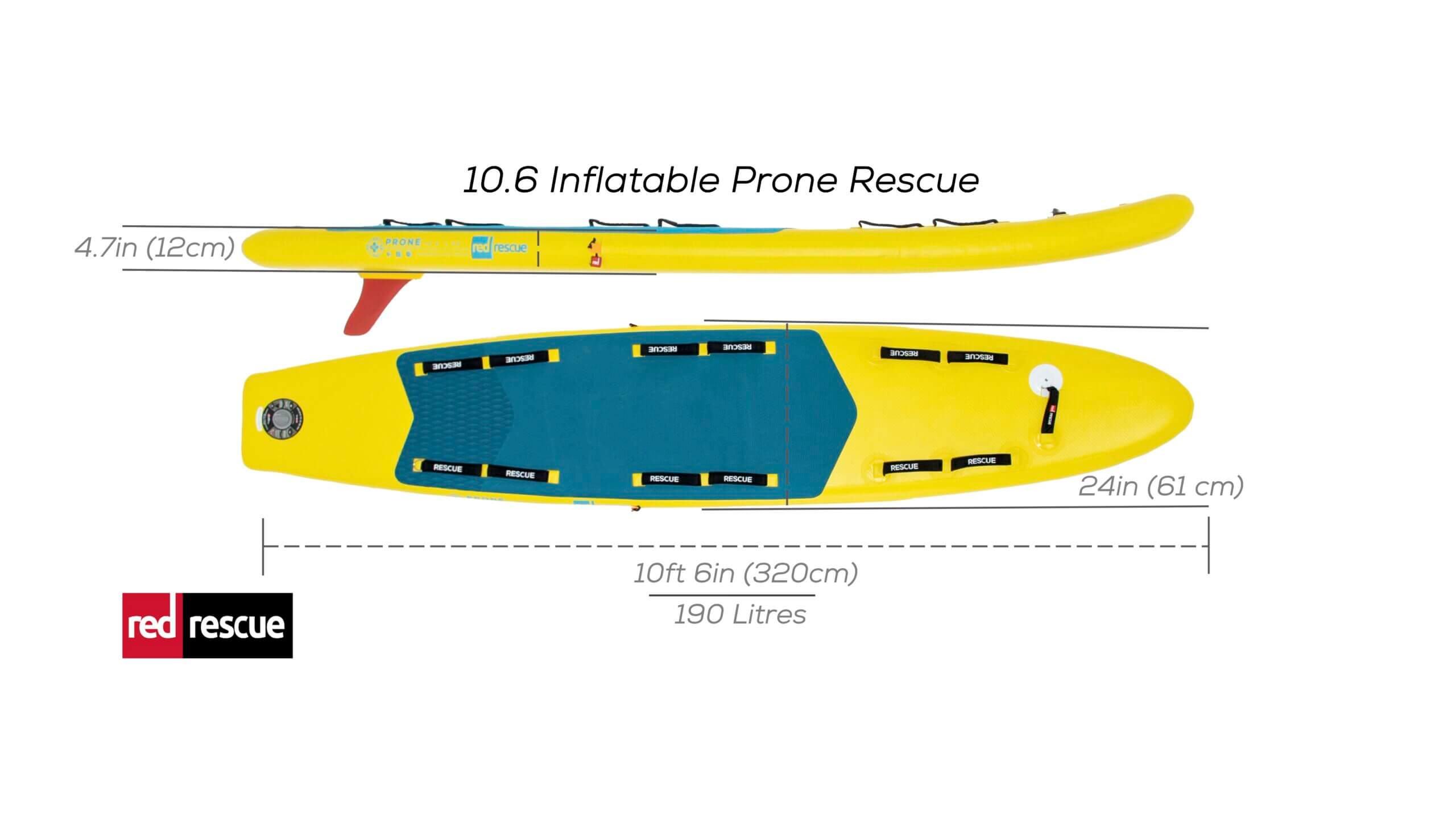 The Package
Every Red Rescue board arrives ready for action. It comes complete with a heavy duty, all terrain backpack and our specially designed Titan 2 pump to get your boards to operational pressure in double quick time.
All Terrain Backpack:
Made from ultra-durable fabric and double-bonded nylon threads it has been designed to remove the stress of travelling with your board . Continuous-coiled, lockable zips, padded backpack straps, water-resistant lining and chunky wheels allow you to take your board just about anywhere on the planet. Deliberately oversized, the bag has capacity to take any extra kit you need and makes it easier to pack up and go when time is critical.
Titan II Pump:
Inflatable rescue boards need to be pumped to 20-22psi to give absolute rigidity. The Titan II is the world's only double chamber pump designed for purpose, to get your board to pressure in half the time.
The Titan II has a compact, ergonomic design to increase ease and efficiency blowing out air at over 90kmph. Folding feet and removable handle help reduce the pack size whilst the integrated pressure gauge, hose connection and twin gear system allows lifeguards to get on the water fast.